Regular price
$192.71 USD
Regular price
Sale price
$192.71 USD
Unit price
per
Sale
Sold out
Unity Performance is the exclusive Canadian Dealer for all 27WON Performance Products in Canada! US folks, please continue to purchase through 27WON directly.
_______
**Open for Pre-Order** shipping mid-October!
Fits:
2022+ Honda Civic 1.5T (Coupe, Hatch, Sedan)
2022+ Honda Civic Si (Coupe, Sedan)

2023+ Acura Integra (Base, A-spec)

_______
 There is no doubt that an upgraded intake system for the latest generation Honda Civic and Acura Integra is at the top of every enthusiasts wish-list when it comes to performance mods.
Pop the hood of any 1.5T powered Sedan or Hatch, and you quickly realize that Honda spent the time to really prioritize packaging, costs, and simplicity when designing the intake system found in your car. BORING!

When we started the process to design a new intake system from scratch, we knew it had to perform well under the toughest conditions and sound good doing it. WE KNOW YOU'RE HERE FOR THE SOUND(sound clips coming soon). Don't worry, we also future-proofed this mod by giving you the ability to upgrade down the line to a 27WON cold air intake if you want (can't give too much away yet, stay tuned....)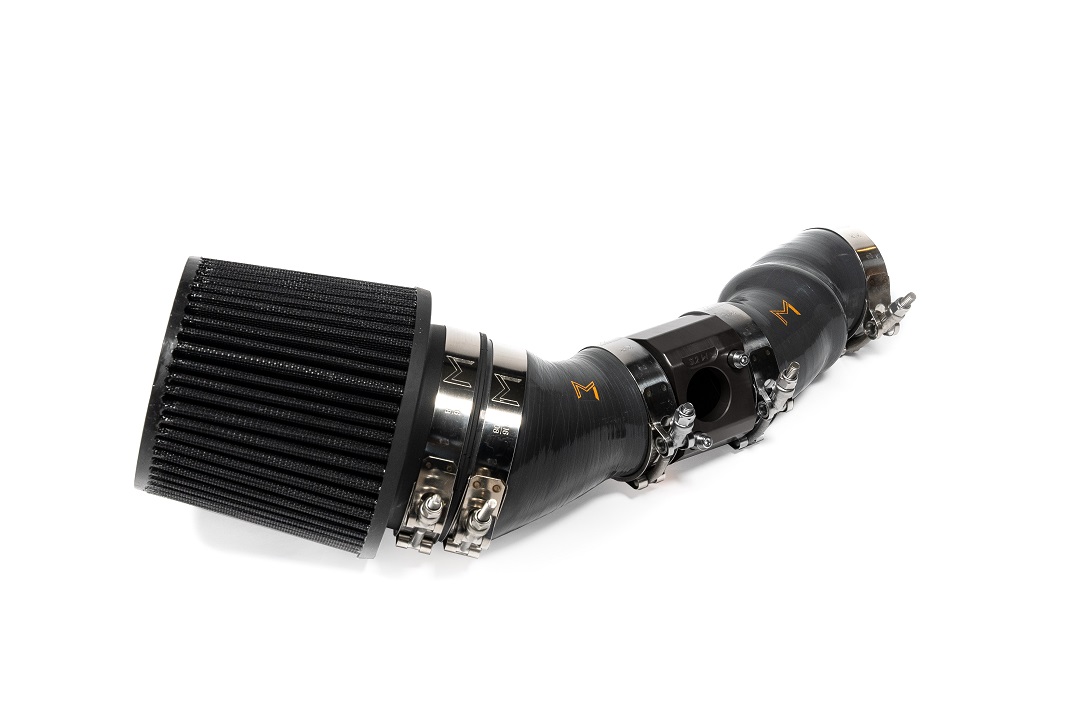 Pop the hood under your Civic or Integra and you immediately get hit with a sea of black plastic boxes and piping. There is absolutely nothing fancy about the stock intake or it's design. We knew we wanted to add some bling factor to the intake system and that's what you'll find here.
We first ditched the factory airbox with its tiny restrictive panel filter. In place you'll find a much larger and less restrictive dry-flow 4" inch filter. Then, the OEM plastic MAF assembly gets tossed out in favor of our billet aluminum piece (available in 2 colors). Finally, we add in 4-ply silicone with smooth transitions in place of the stock corrugated plastic piping.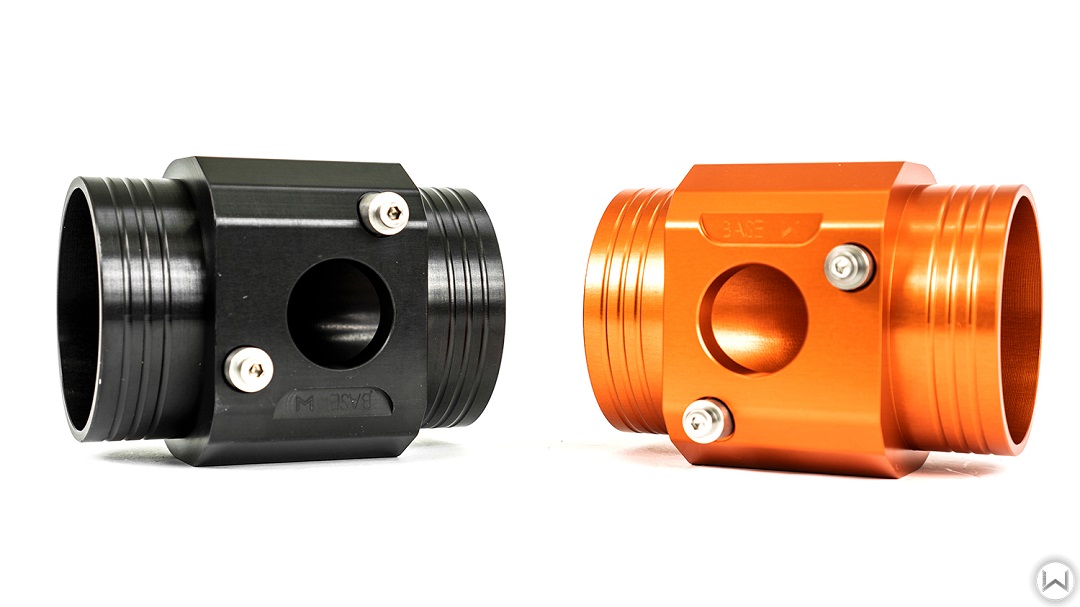 We wanted to make this mod simple, just drop in and go. The MAF housings we mentioned earlier are going to come ready to run or what we call "Street" variety. They're sized just like OEM and don't require any re-calibration of the ECU.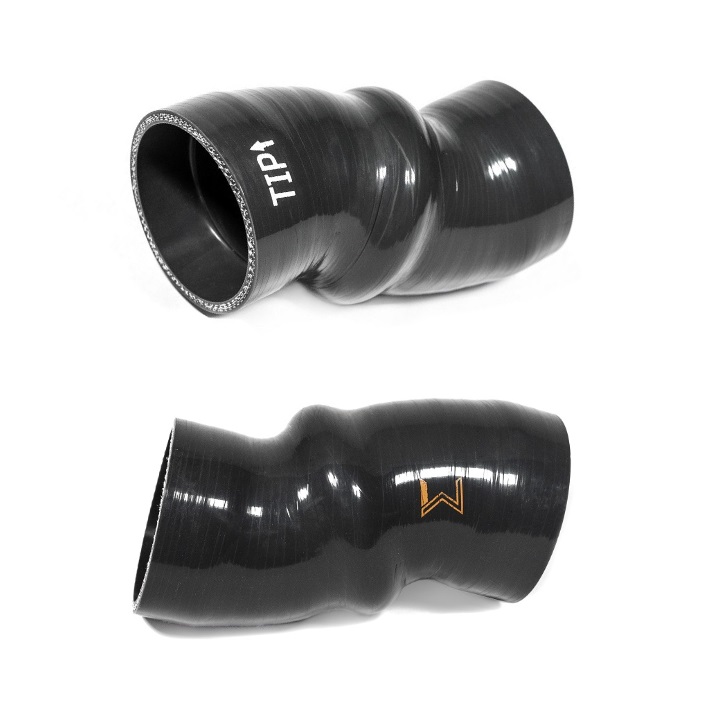 The more turns and banks that the air entering your engine has to make, the less efficient it becomes at making power. We want as straight of a shot as possible into your inlet pipe and then your turbocharger. Using specially designed 27WON 4-ply silicone, were able to make all of the transition points smooth creating a seamless path for airflow from end to end.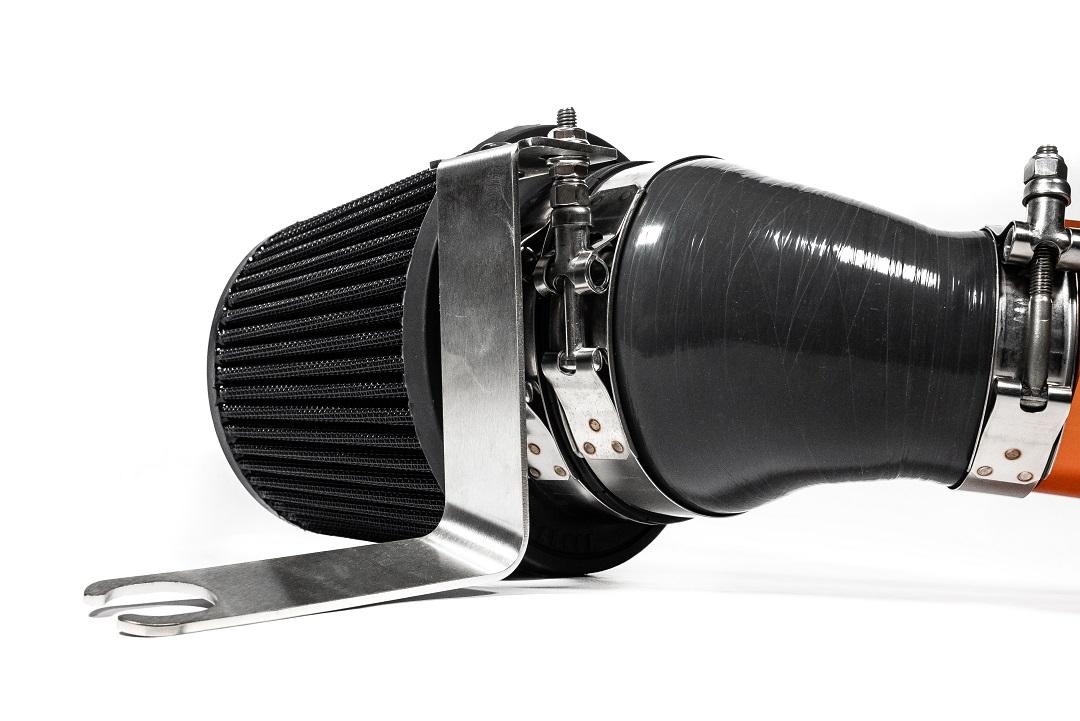 With a short ram system, one of the benefits is ease of install. Once your stock intake is out, everything is included in your new kit like nuts, bolts, brackets, and clamps to seal the deal and get you bolted quickly and easily. Also, this mod is full reversible if needed.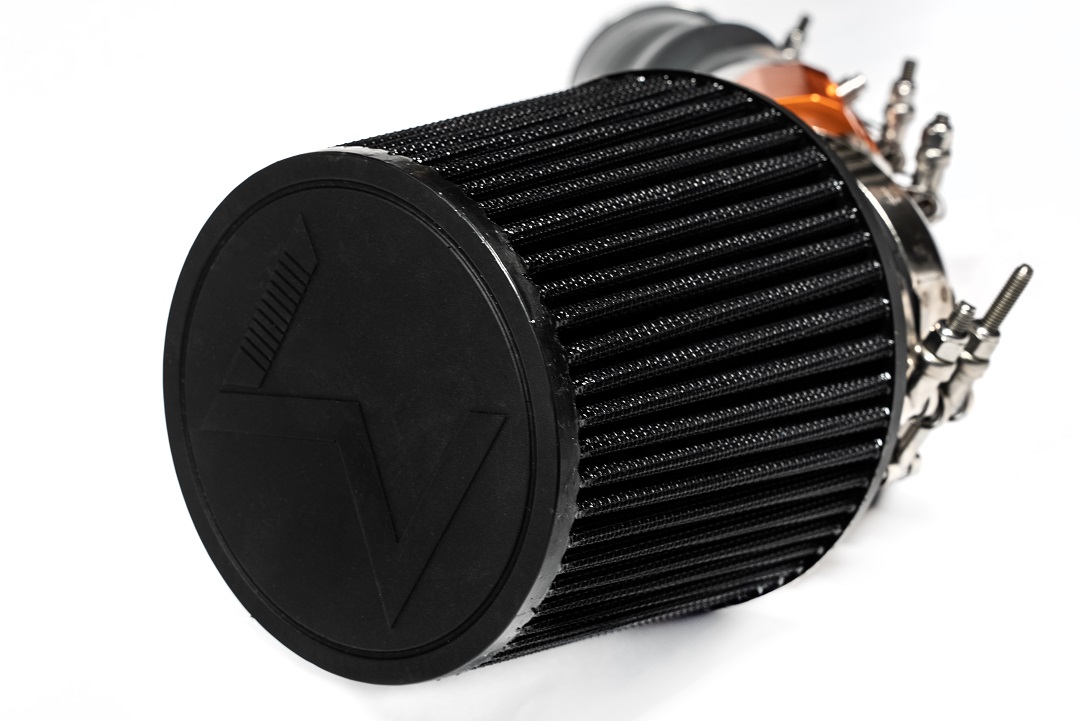 Let's talk about that filter for a second. We've been using this style of dry-flow filters for many years now and they just work. Avoid oiled filters that some other brands utilize because they're just too much hassle to take care of. Bonus points; it comes with our 27WON 'W" logo embedded for a pop of style.
When you're ready to clean the filter, simply follow our included instructions here and replacement filters are always available to order in case you need them.

Check out the complete details below on selecting the best intake for your ride

Short Ram Intakes (SRI's) typically don't perform well in very hot environments, especially in traffic jams. Las Vegas in the summer? Probably best to stick to a Cold Air Intake like our upcoming

 

Hybrid system
If you choose to run our 27WON SRI and later decide you'll run our upcoming Cold Air Intake, you'll get full credit for what you paid towards the CAI upgrade. Sort of like two intakes for the price of one!
While SRIs show hotter intake air temperatures(IATs) than other options, the Front Mount Intercooler (FMIC), especially an efficient upgraded unit, can compensate for for this by cooling much of that hotter air coming in so that charge air temps are only moderately hotter with an SRI
Share
View full details