Regular price
Sale price
$92.71 USD
Unit price
per
Sale
Sold out
Unity Performance is the exclusive Canadian Dealer for all 27WON Performance Products in Canada! US folks, please continue to purchase through 27WON directly.
_______
Fits:
2022+ Honda Civic Base (Sedan, Hatch)
2022+ Honda Civic Si

2022+ Honda Civic Type R FL5
2023+ Acura Integra (Base, A-spec)
_______
On your 11th generation Honda Civic your brake master cylinder is attached to the brake booster which is attached to a thin firewall.

When you push hard on the brake pedal, whether in an emergency situation or in competition driving, the forces your foot generates makes the firewall flex which in turn makes the master cylinder move. This unwanted movement causes a delay in how quickly the brakes respond and gives a lazy feel and poor feedback to the driver.
The 27WON Master Cylinder Brake Brace attaches to the solid 1-piece Front Strut Tower Bar and gives support to the brake master cylinder. This in turn removes unwanted flex from the pedal. It not only gives better feeling but it is safer on the track, when milliseconds of reaction time can mean all the difference. Keep on reading to see the design benefits of the 27WON FSTB Master Cylinder Brake Brace.
What is a master cylinder Brake Brace and what does it do?

The master cylinder on your car is a cast metal piece with a reservoir on top full of brake fluid. Its purpose is to take the fluid from its reservoir and send that fluid/pressure to the 4 corners of your car to act on the brake calipers and help slow down the car. This master cylinder has a mechanical link to your brake pedal and receives the pressure you generate when you step on the pedal.

Sadly the master cylinder is attached to your firewall (a very thin section of metal the separates the driver from the engine bay) and it has a tendency to flex and move a lot when you are hard on your pedal. This can result in a delay in pad engagement and poor driver feedback.

The Brake Brace attaches to your 27WON FSTB bar with two simple bolts and acts as a hard stop for the master cylinder. This gives a counter force to the cylinder and eliminates flex from the firewall. With the brace installed, some of the energy that went to flexing the firewall now helps increase brake engagement and driver feedback.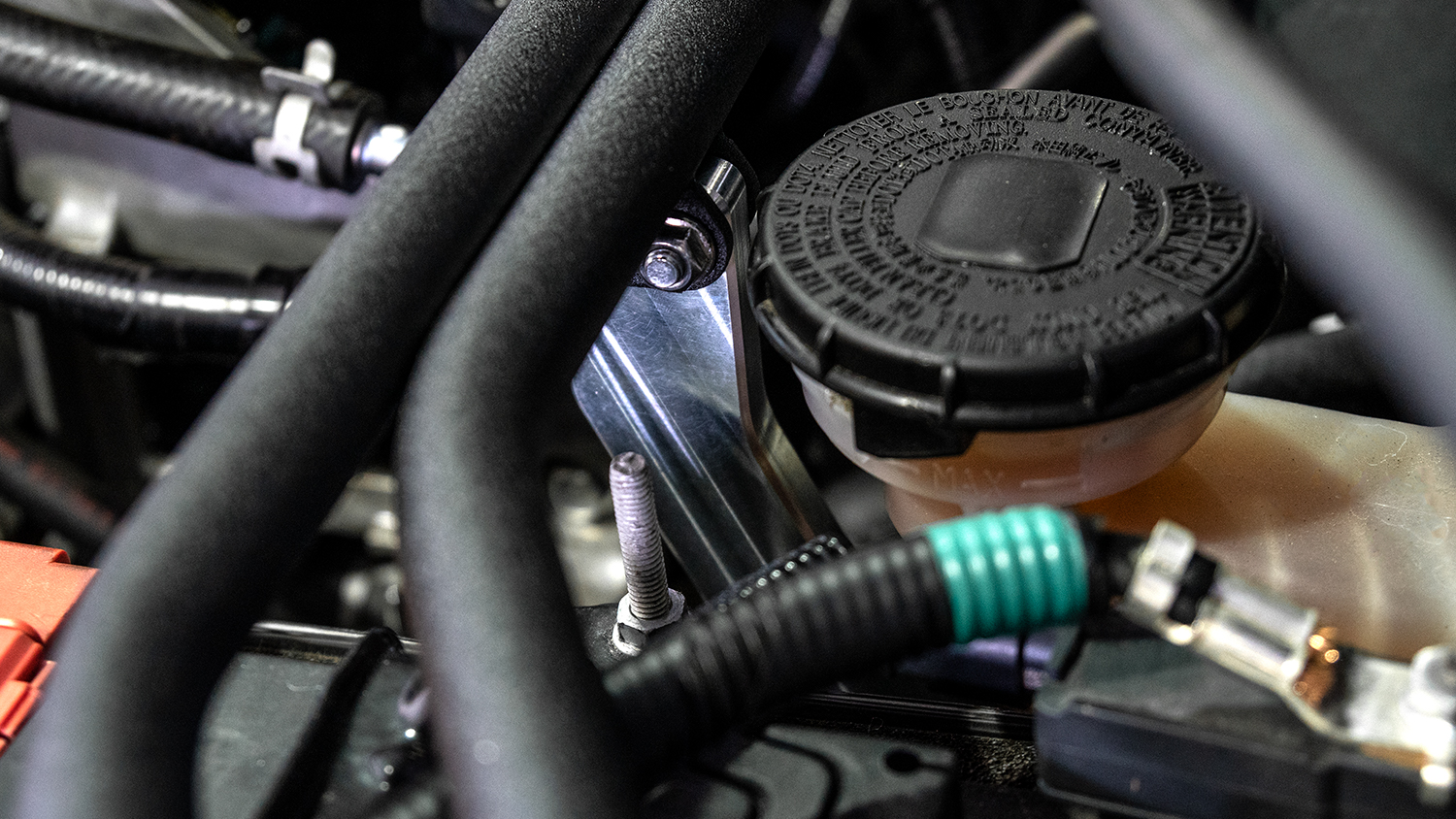 Available in two versions, we have a Brake Brace for your particular Honda Civic.
Select

 

(sedan & coupes-only)

 

to get the correct brace to attach to your 2016+ Honda Civic, SI and other 1.5T 4-door and 2-door models.

NOTE: the brace will not fit NA 2.0L models

Select

 

(hatchback-only)

 

to get the brace for your Civic Type R and all 5-door hatchback models 2016+.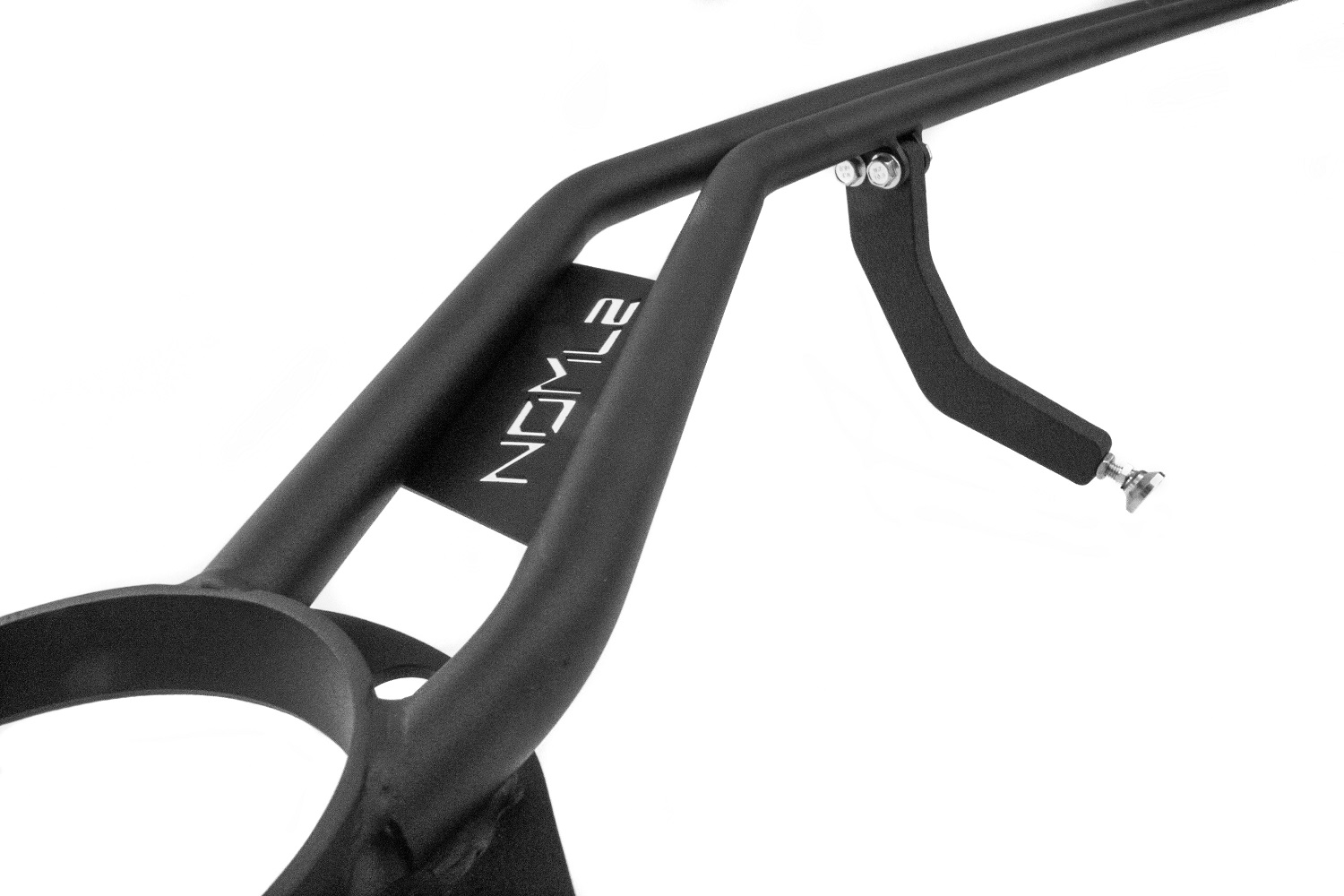 Share
View full details
Small but noticeable
Does exactly as designed, stiffens up brake feel under heavy braking scenarios.
Not noticeable in regular driving scenarios so there are no downsides to doing this modification if you have a 27won strut bar already.