Regular price
$82.71 USD
Sale price
$74.44 USD
Unit price
per
Sale
Sold out
Unity Performance is the exclusive Canadian Dealer for all 27WON Performance Products in Canada! US folks, please continue to purchase through 27WON directly.
_______
Fits:
2016 - 2021 Honda Civic 1.5T (Coupe, Hatch, Sedan)
2017 - 2020 Honda Civic Si (Coupe, Sedan)
2017 - 2021 Honda Civic Type R FK8
Note: Does NOT fit Honda Civic 2.0L naturally aspirated engine trims

_______
Under heavy braking the brake master cylinder and firewall on your Honda Civic can flex. The pressure from your foot pressing hard on the brake pedal can lead to some uninspiring feedback and reduce your confidence when diving hard into a corner on the track or in an emergency braking situation where you need to come to stop as quickly as possible.

The 27WON FSTB Brake Brace is designed to eliminate the flexing and movement of your brake master cylinder and help decrease the time for brake pad engagement. Get a proper track like feel and some extra confidence into your Civic braking system.
What is a master cylinder Brake Brace and what does it do?

The master cylinder on your car is a cast metal piece with a reservoir on top full of brake fluid. Its purpose is to take the fluid from its reservoir and send that fluid/pressure to the 4 corners of your car to act on the brake calipers and help slow down the car. This master cylinder has a mechanical link to your brake pedal and receives the pressure you generate when you step on the pedal.

Sadly the master cylinder is attached to your firewall (a very thin section of metal the separates the driver from the engine bay) and it has a tendency to flex and move a lot when you are hard on your pedal. This can result in a delay in pad engagement and poor driver feedback.

The Brake Brace attaches to your 27WON FSTB bar with two simple bolts and acts as a hard stop for the master cylinder. This gives a counter force to the cylinder and eliminates flex from the firewall. With the brace installed, some of the energy that went to flexing the firewall now helps increase brake engagement and driver feedback.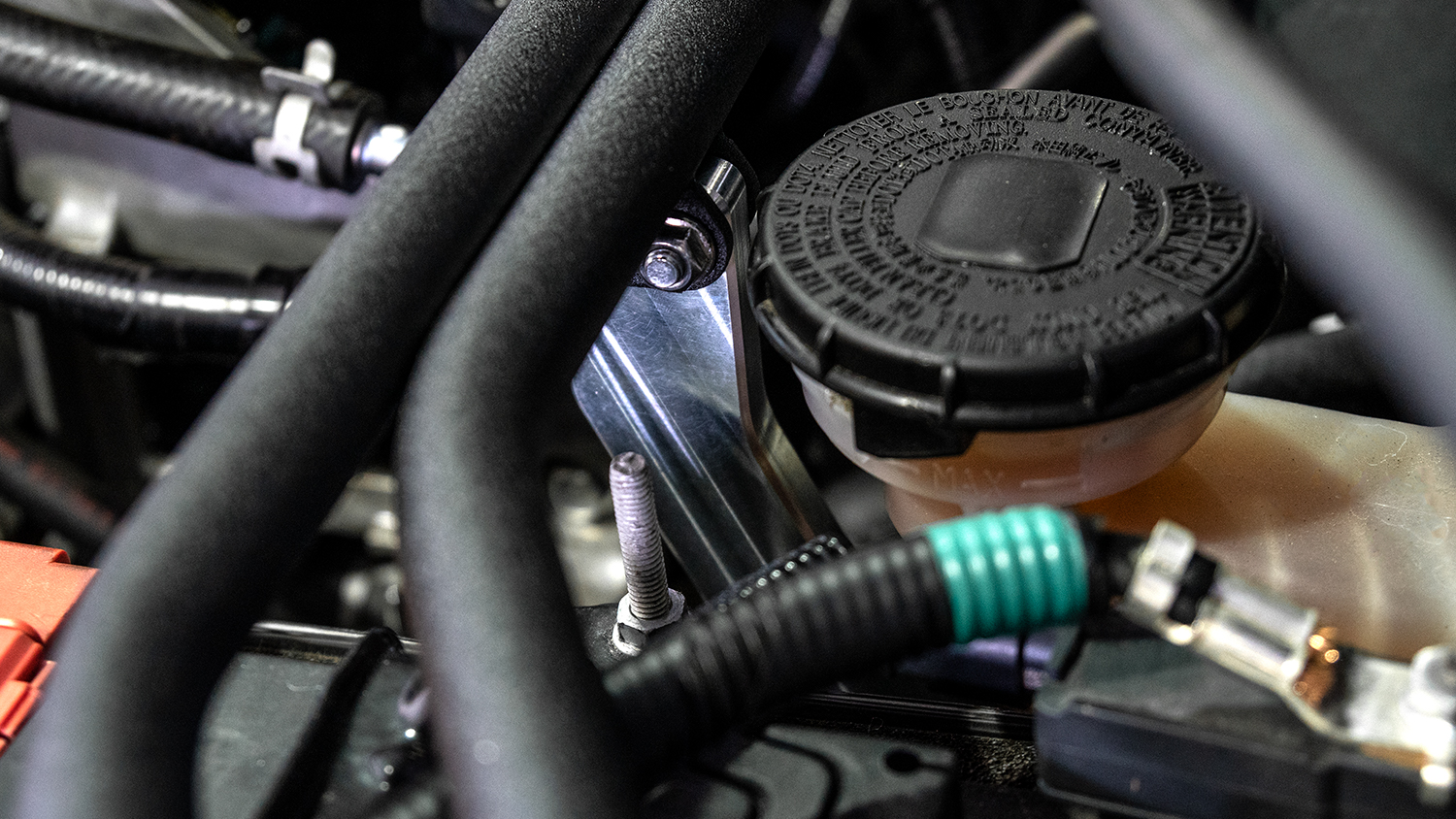 Available in two versions, we have a Brake Brace for your particular Honda Civic.
Select

 

(sedan & coupes-only)

 

to get the correct brace to attach to your 2016+ Honda Civic, SI and other 1.5T 4-door and 2-door models.

NOTE: the brace will not fit NA 2.0L models

Select

 

(hatchback-only)

 

to get the brace for your Civic Type R and all 5-door hatchback models 2016+.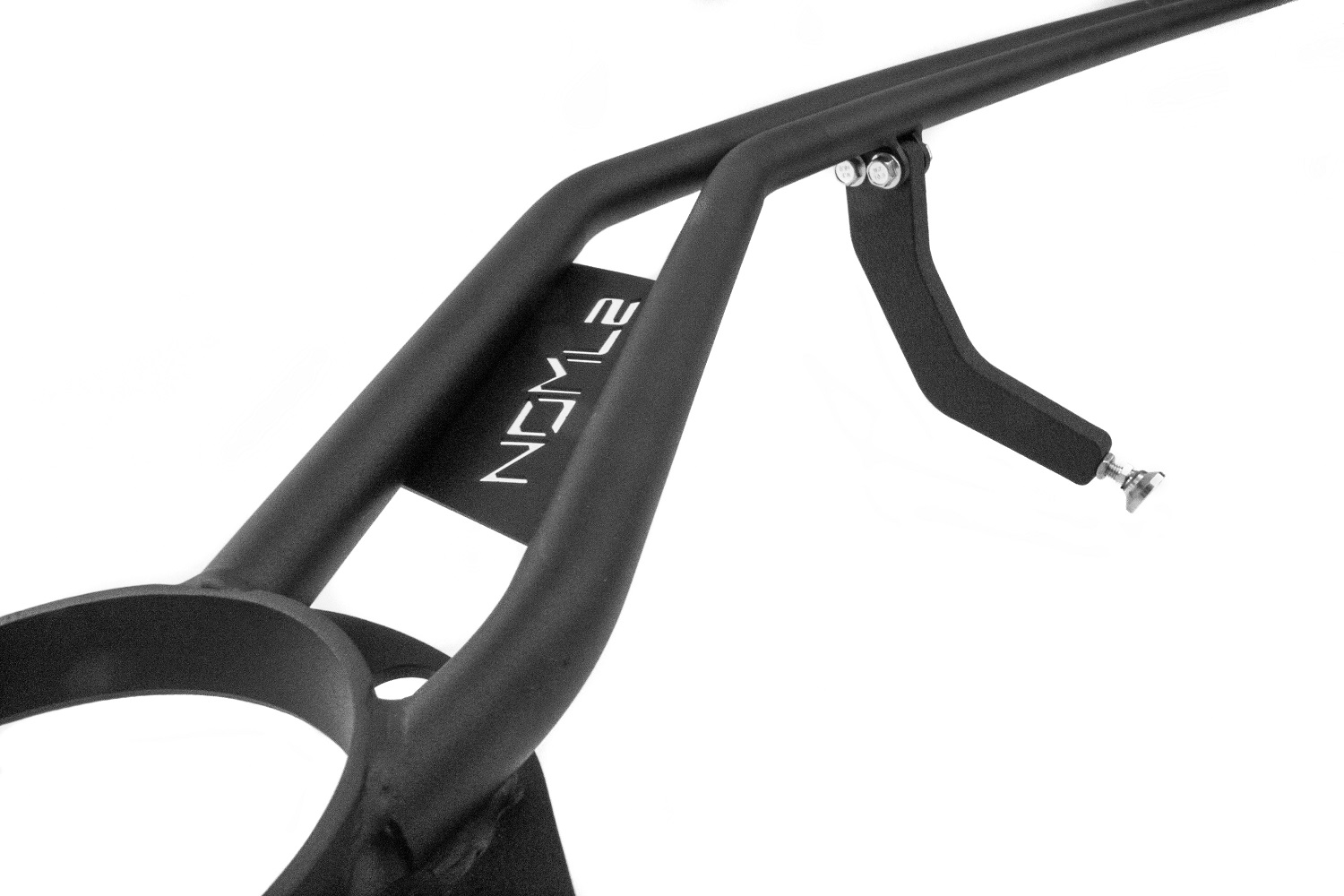 Share
View full details
A most for 10th gen
Saw a huge difference on stoping power.
Do I regret to buy it .... No it's a must now and if you track ur 10th gen you should buy it with out any question.
You will now understand why 27won said it flex from the firewall.