Regular price
$1,882.71 USD
Regular price
$1,992.71 USD
Sale price
$1,882.71 USD
Unit price
per
Sale
Sold out
Unity Performance is the exclusive Canadian Dealer for all 27WON Performance Products in Canada! US folks, please continue to purchase through 27WON directly.
_______
Fits:
2017 - 2021 Honda Civic Type R FK8
2023+ Honda Civic Type R FL5

2023+ Acura Integra Type S DE5

2018 - 2022 Honda Accord 2.0T
_______
The K20C1 found in the 10th generation Honda Civic Type R is a true powerhouse. A 2.0L 4-cylinder cranking out over 306 whp and nearly 300 ft-lb of torque right off of the showroom floor, this engine is nothing to sleep on.

Most of this power comes from a factory-equipped MHI turbocharger that helps breathe life into the all-aluminum engine. However, as with all things from the OEM, it has its limits and it does not take too long to hit the ceiling of what it can do.

Years of research & development have led us to the creation of the first drop-in turbocharger from 27WON for the FK8 platform. A 100% brand new unit with no core charge that was designed from the ground up. A specifically designed compressor wheel was used to maximize efficiency for its size. A 9-blade turbine wheel helps keep responsive spool characteristics and a Ball Bearing center section was selected for reliability to complete this premium turbo kit. Keep reading below to see what it takes to REDEFINE the Aftermarket.

Kuro is Japanese for black and is the name given to the next generation of drop-in turbochargers from 27WON. We spent years silently working in the shadows to improve on our already successful formula for true 100% direct fitment turbochargers.

Kuro carries on the legacy of our most popular turbos for the L15 engine and multiplies and improves on it for the K20C1. Our target: to bring to you the best turbo system upgrade for your FK8.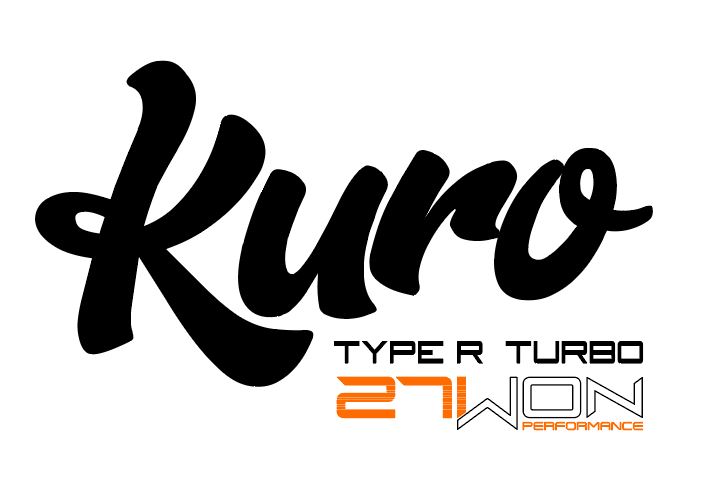 There are two main ways to machine a compressor wheel: Flank-milled and Point-milled.
Flank-milled = is a cheaper and easier method of machining. You see this type of machine work on the OEM turbo of your FK8 and most aftermarket upgrades. It works well, but leaves a lot of performance on the table. Flank milled wheels are generally heavier and don't allow for as complex of designs to be achieved.

Point-milled = is a much more precise and expensive way to machine the wheel. By using individual tool paths during machining, much more complex designs and geometry can be obtained when creating this type of wheel.
Our team opted for an 8+0 count Point-milled wheel. This design moves more air than a split 6x6 design for a given size. The special cuts in the wheel face actually act as a scoop and help ingest more air than a flank-milled wheel. As well, this wheel is nearly 12% lighter than the flank-milled variety. The combination of more air and less weight helps improve transient response time for more power quicker off the shift.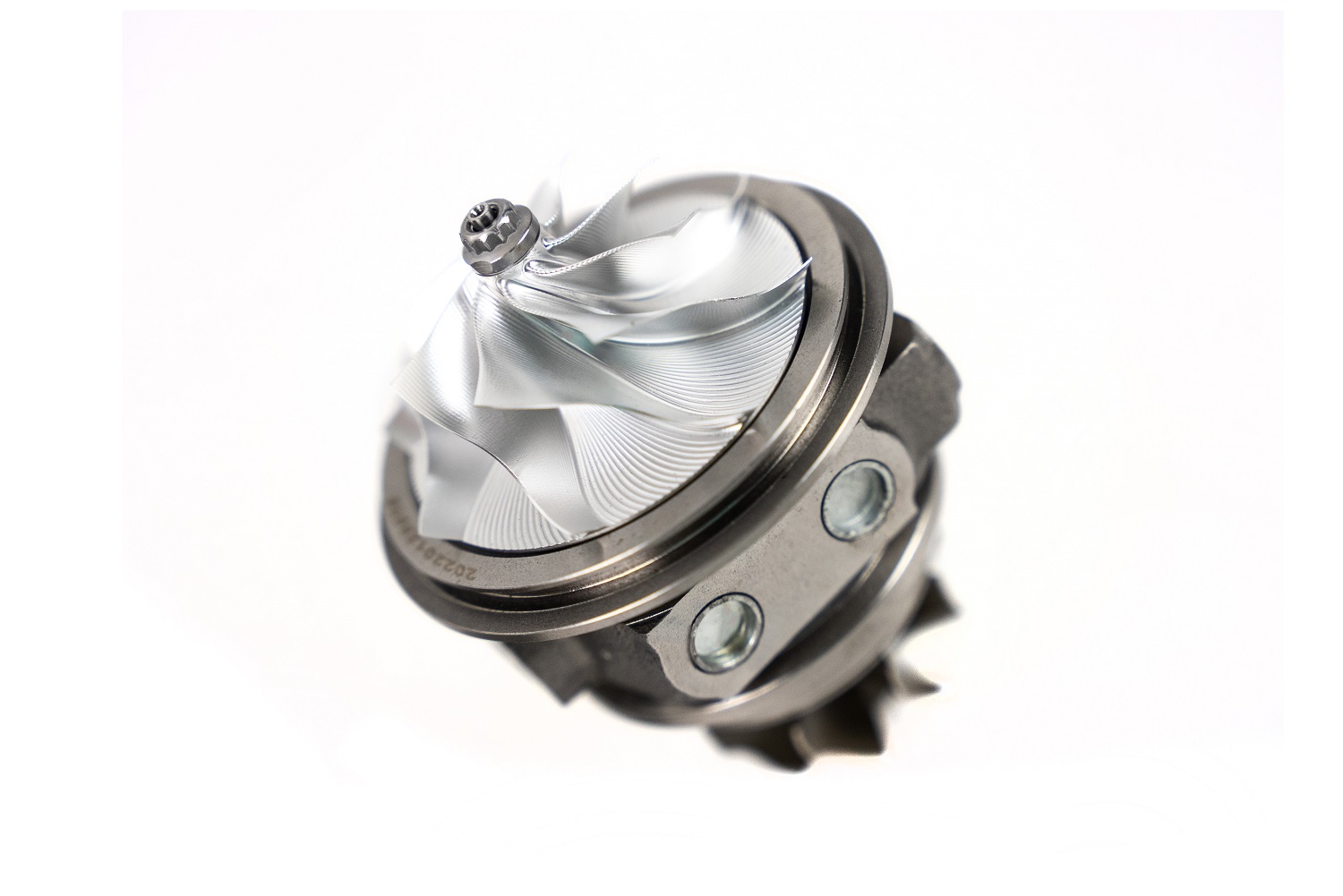 High-grade Inconel is used to create the 9-blade turbine wheel for the Kuro turbocharger. This material is selected because it does two things really well.

First, Inconel has a unique ability to withstand extreme temperatures, both high and low. So, whether you are turning the car on the morning of a sub-zero degree day or you are rowing through the gears on track during a hot summer night, rest assured you have a material that has the ability to take it all.

Secondly, this material has great chemical resistance properties. There are a lot of additives and compounds in pump gas. Things like detergents and cleaners can have an effect on the metals in your engine. Using a material that can withstand this spectrum of chemicals is super important and is why we use this compound.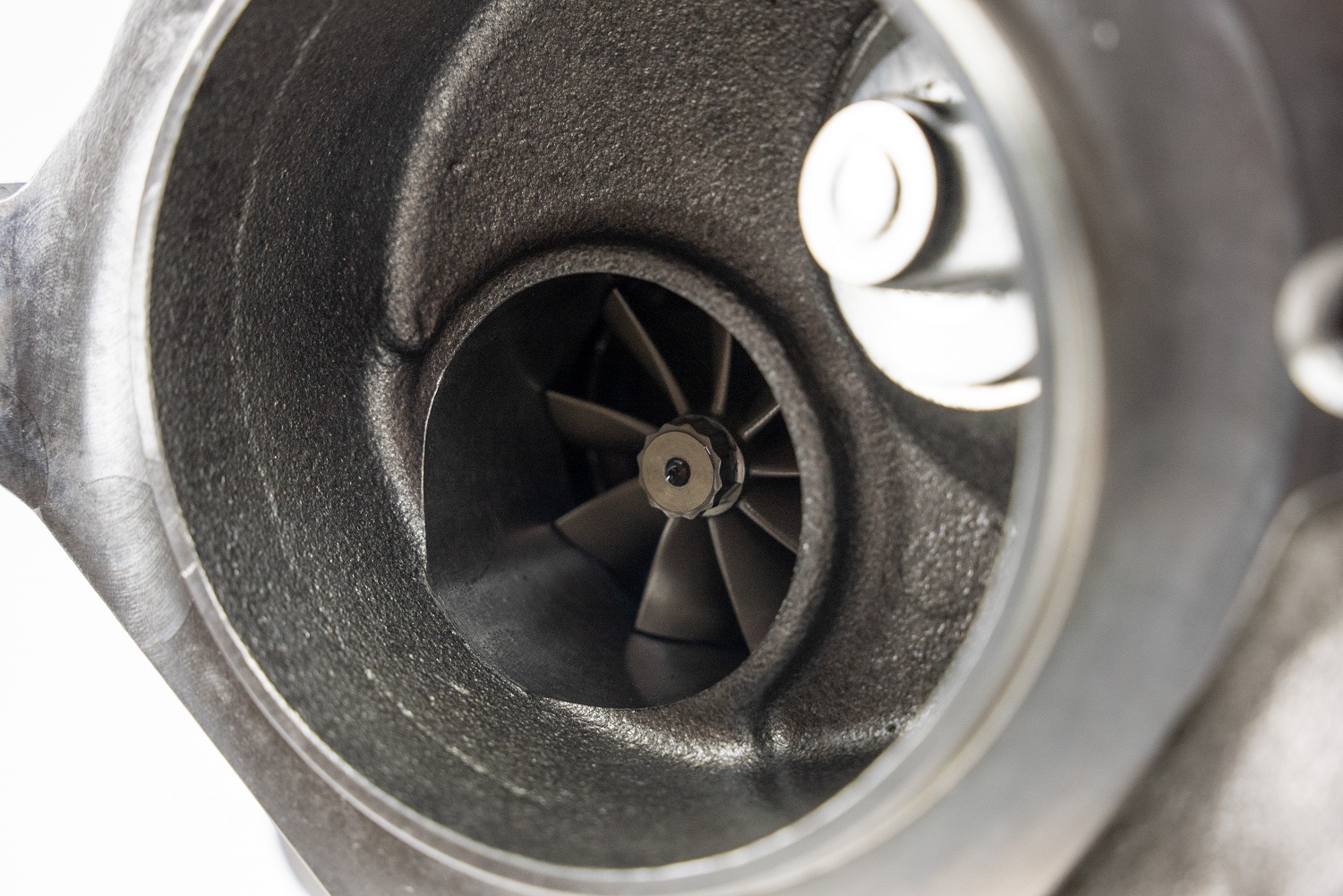 At the heart of Kuro is a TD04 ceramic ball bearing center housing and rotating assembly (CHRA). Your OEM turbocharger uses a standard journal-bearing (JB) oiling system. This is fine for stock and slightly over-stock power figures. However, as we increase both boost pressure and power output, we seek to maintain durability.
While a ball bearing CHRA can help improve spool in some cases its real benefit is in its increased reliability. A ball bearing (BB) unit requires less engine oil to circulate through the unit which means a BB turbo is less likely to experience any leaking or smoking issues. This means a trouble-free experience for you.
Also, a BB unit is able to take more sudden and abrupt loads than its JB counterpart. The angular contact of the actual balls in the bearing system means it can handle harder boost better. When you are cruising in 6th then drop to 3rd to pull on that Camaro trying to flex on you, the 27WON turbo can take all you throw at it.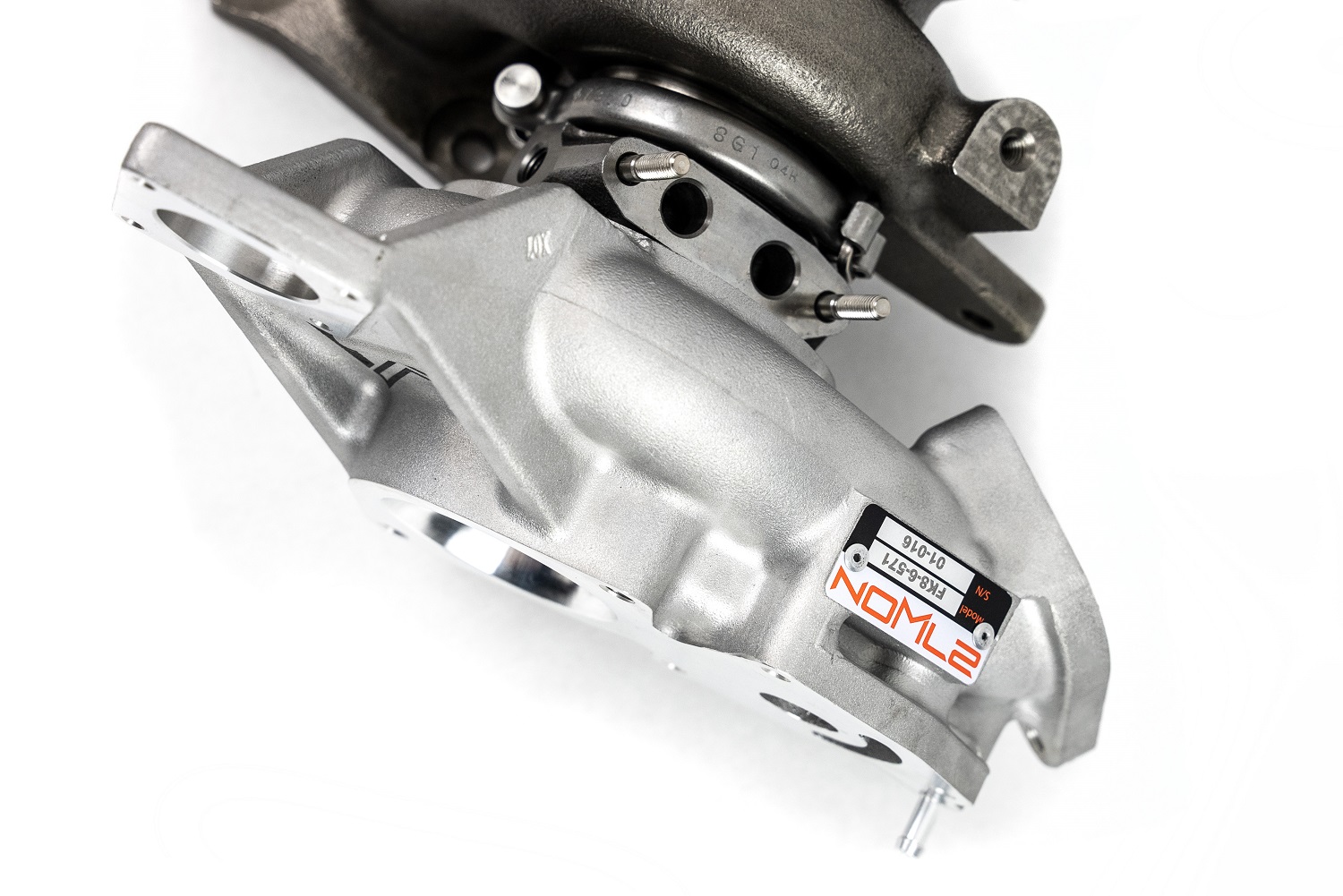 Here is a side by side comparison of the 27WON Kuro turbocharger and the OEM MHI unit. Check out the break down below.
OEM compressor wheel inducer

 

= 49mm
OEM compressor wheel exducer

 

= 58mm
OEM turbine wheel inducer

 

= 46.5mm
OEM turbine wheel exducer

 

= 41.25mm
27WON compressor wheel inducer

 

= 50mm
27WON compressor wheel exducer

 

= 67mm
27WON turbine wheel inducer

 

= 52mm
27WON turbine wheel exducer

 

= 45.7mm
These wheel sizes offer the perfect balance of increased horsepower and torque without being too large and losing the amazing responsiveness of the OEM turbo. This turbo will be at home both on the street and excel in time-attack and road racing environments.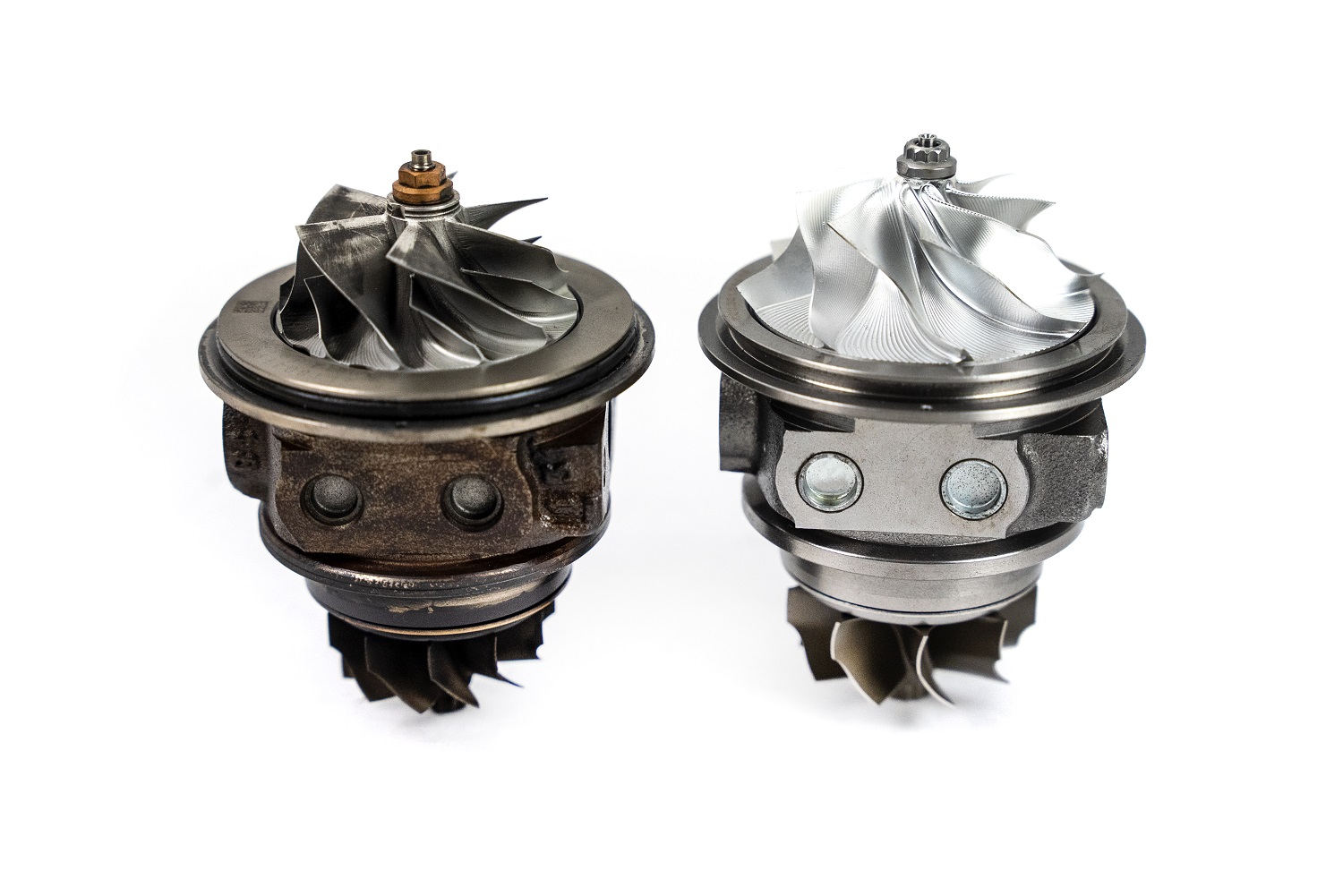 We have a mantra here at 27WON and that is perfect OEM like fitment. It's in every product that we design and deliver and our FK8 turbocharger upgrade is no different. The Kuro unit is a 100% drop-in fitment turbo that bolts on just like the factory MHI unit. Water, oil feed, and oil return lines are all re-used and torque right on with zero issue.
Our subtle logo and serial number plate blend right in under the hood. This turbo upgrade retains all the factory heat-shields for a clean OEM like install. Those looking under your hood won't see what's coming to them.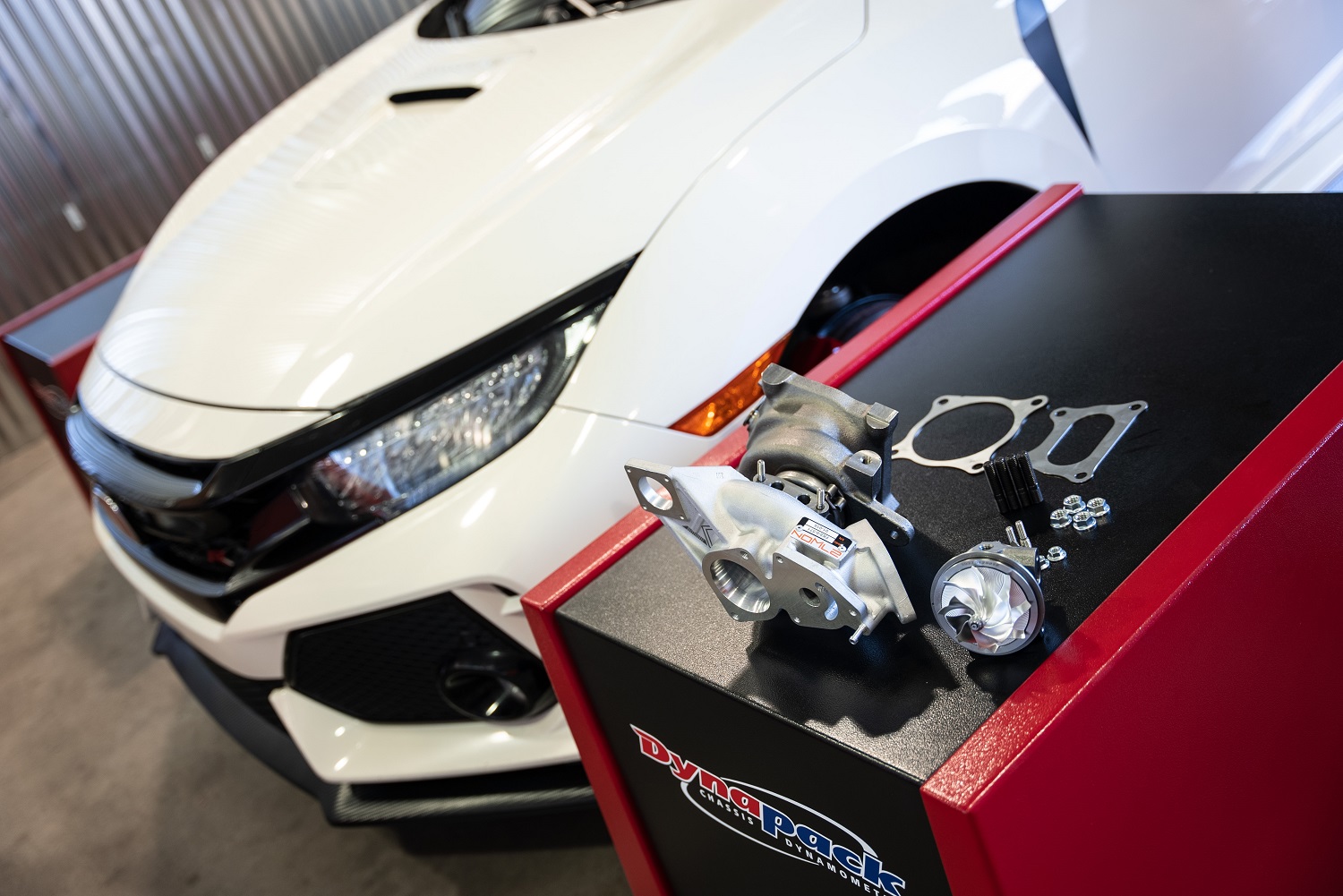 Simply put, the 27WON drop-in turbo outperforms the best of them. In the graph above, you see a direct comparison of the 27WON Kuro turbocharger "grey line" laid over the graph of the same car with another brand of drop-in turbocharger "green line".
With just a turbo swap and some fine-tuning we picked up both horsepower and torque over the ENTIRE RPM Range. Everything between 2000 and 7000 rpm saw an increase. At peak torque we saw gains of 34 wtq and at redline, we were able to carry 54 more whp than the competition. This is the power you can feel and it does not stop there. This was an FBO car with street MAF and catted downpipe. Making the switch to a race MAF and catless downpipe allows for even more power to be had.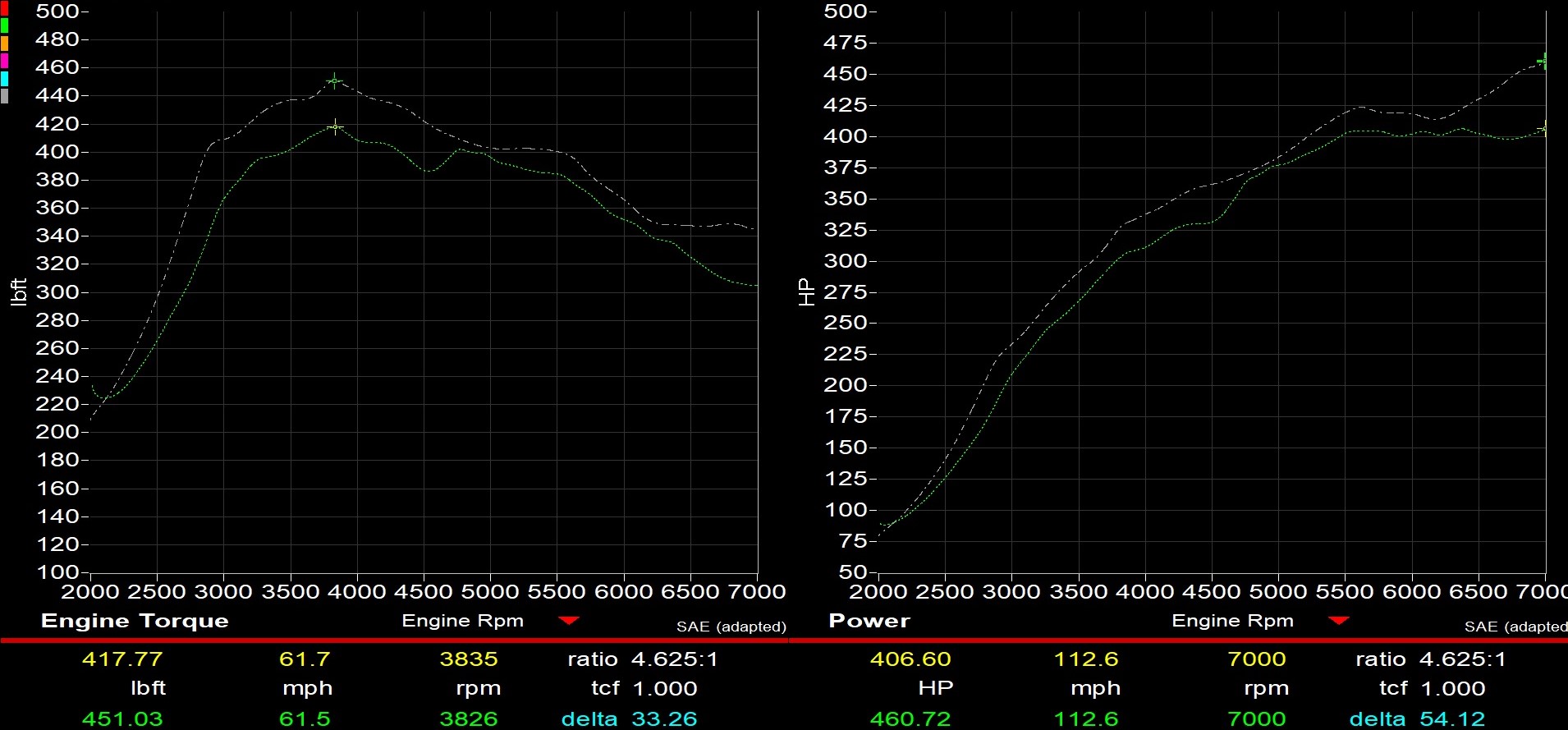 No trips to the hardware store or asking to borrow your girlfriend's car. We ship this to your doorstep with everything you need for a complete and seamless install. New studs, gaskets, and stainless steel nuts to replace the old rusty hardware. Pair this hardware with our easy-to-use step-by-step digital instructions and you could almost do this install with your eyes closed.
....But don't do that, keep them open. It's safer that way.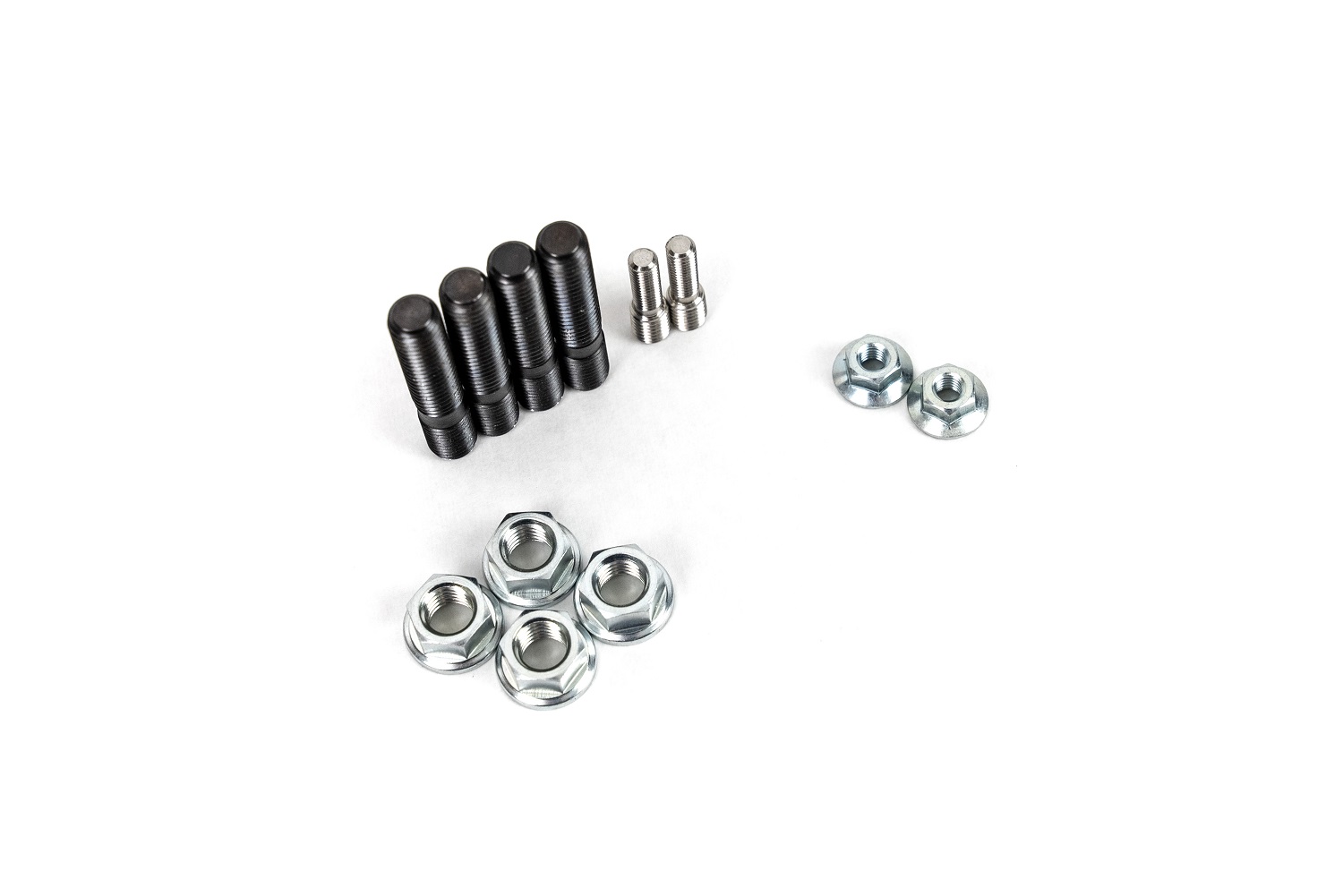 Share
View full details