Regular price
$1,192.71 USD
Regular price
Sale price
$1,192.71 USD
Unit price
per
Sale
Sold out
Unity Performance is the exclusive Canadian Dealer for all 27WON Performance Products in Canada! US folks, please continue to purchase through 27WON directly.
_______
Fits:
2022+ Honda Civic Sedan 1.5T (Ex, Touring)
_______
Sometimes the Si trim of the Honda Civic seems get all the fun parts! Well, we couldn't leave all the EX and Touring Honda Civic owners with a stock exhaust.

Nope! We set out to upgrade the tiny stock exhaust on your non-Si Civic Sedan and we accomplished that. Heck, we set the bar so high, none of the other systems on the market can compare. We worked hard to dial out the drone that comes out when you move away from the stock exhaust on CVT equipped cars. We dialed in a tone and rumble that you can only find from 27WON and then topped it off with install instructions so easy to read, your grandma could install this exhaust in your driveway!!!

Plus, as with any 27WON exhaust, we're going to give you options. We made this system available as a front-pipe back, cat-back or full turbo-back system!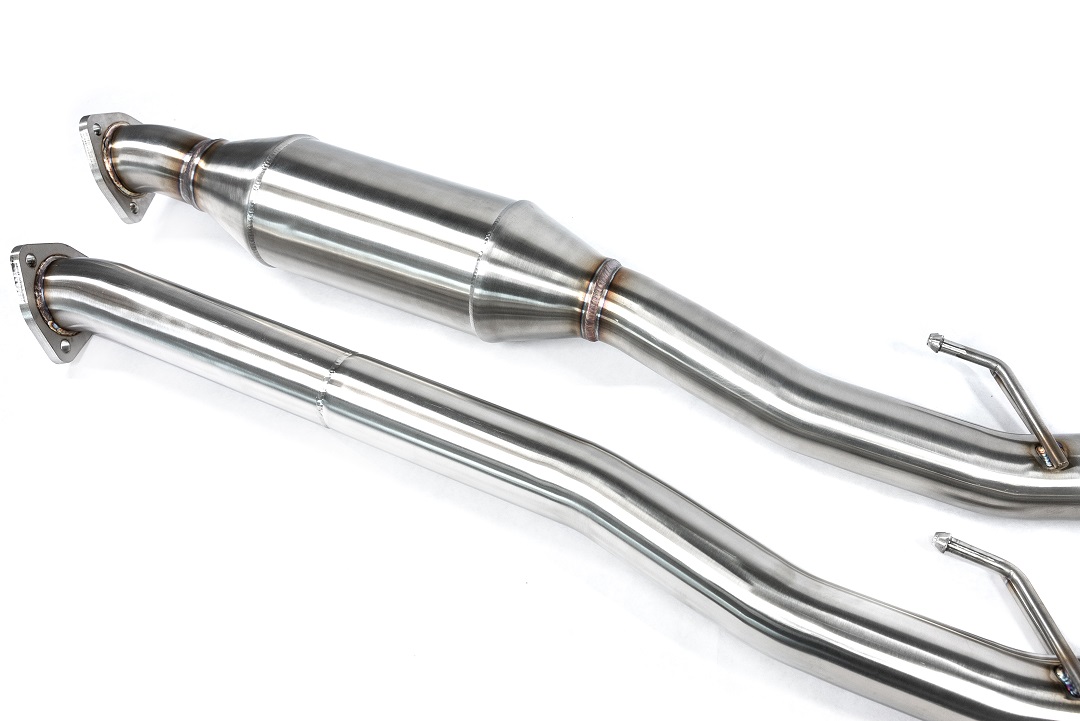 We spent a lot of time dialing in the perfect setup for the 11th Generation EX and Touring trims of the Civic. From factory, the stock exhausts systems are quiet! No, like really quiet! You can't even hear your exhaust.

After countless hours of tweaking and tuning for the optimal sound, we settled on two unique options:
Non-Resonated:

 

For those wanting just a

 

front-pipe back

 

or

 

cat-back system. Just the right amount of growl and the sweet-spot if you intend on keeping your downpipe stock
Resonated:

 

For those who opt for a

 

downpipe

 

on their car and grab a

 

full turbo-back system. The extra resonator helps keep NVH (Noise, Vibration, Harshness) at a comfortable level when paired with a downpipe upgrade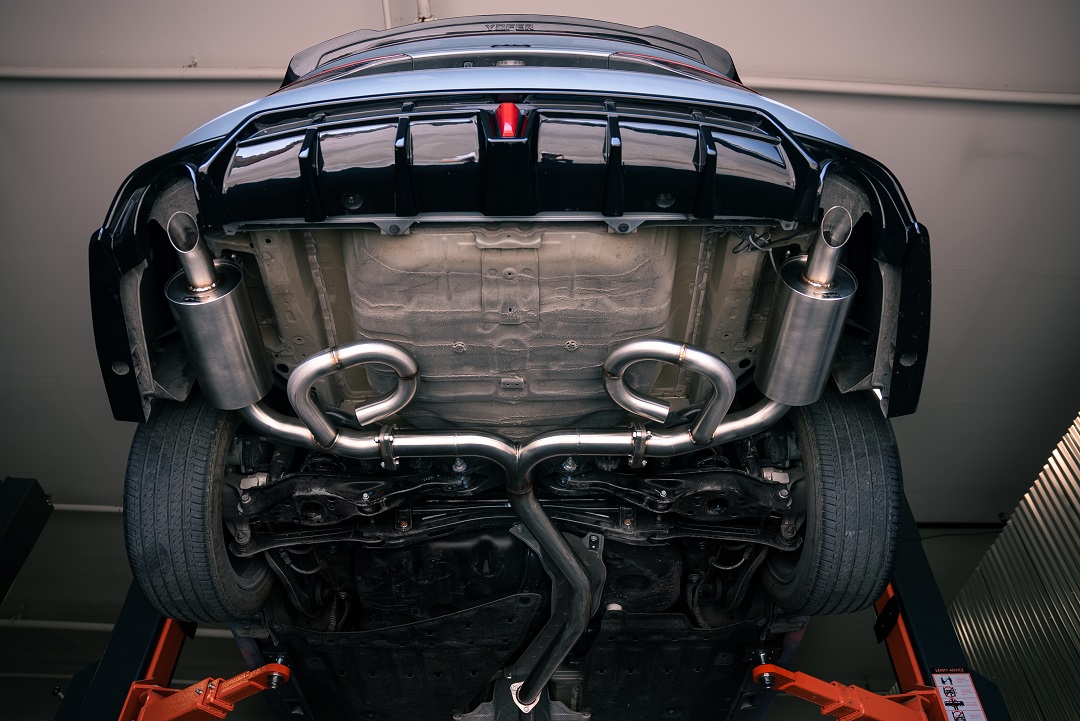 Let's talk about this unique looking design out back. What you're looking at here are two Helmholtz resonators. They are tuned for a crisp deep tone while eliminating as much drone as possible. As exhaust air moves past these additional air chambers or "dead tubes" as we sometimes call them, it gets pulled in and then pushed back out. This creates a unique throaty exhaust note not found on other systems. We specifically tuned this exhaust for the 1.5T with CVT in your Honda Civic Sedan.
Every system we offer for the EX and Touring Honda Civic has this unique feature.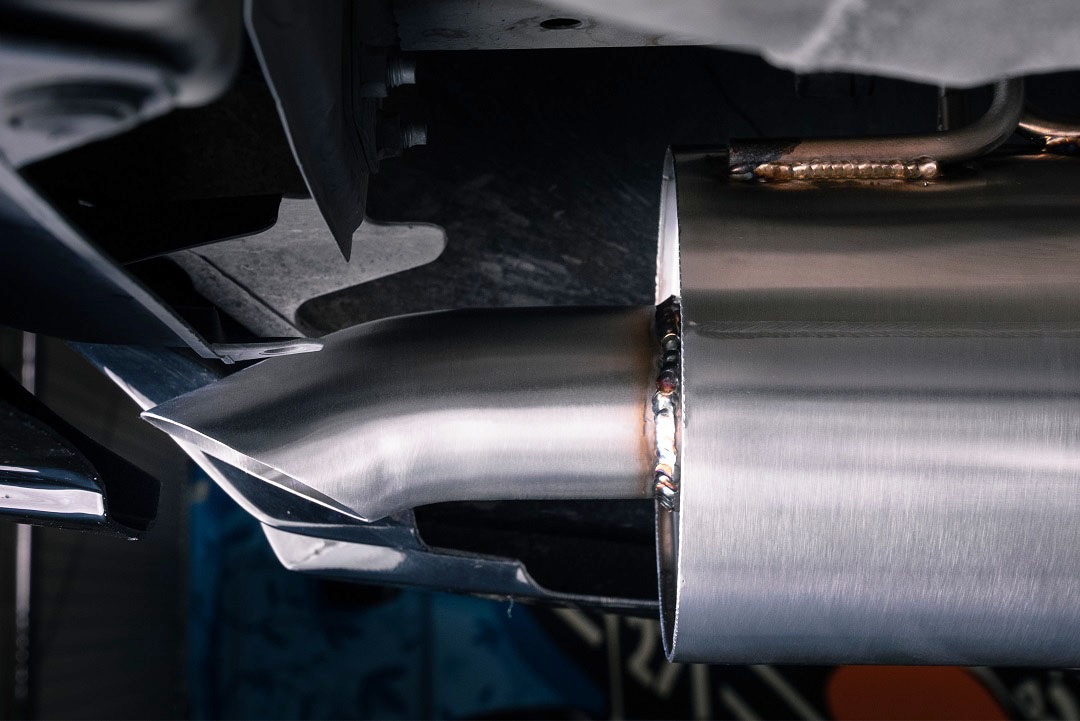 The tips we mean. We know the rear bumper on the non-Si versions of the Civic are unique. We opted to remain true to the Honda design here and keep the clean look going that doesn't give too much away. No need for replacement bumper shrouds with this exhaust. This exhaust will fit your stock bumper without any modifications needed.

Upgrading the exhaust on a CVT equipped car releases lots of NVH. We've worked hard to tune this out of our system. We believe most people that drive CVT equipped cars want a more refined exhaust system. So if want to

 

run a downpipe, then get the 'resonated' turbo-back system.

If you just want a nice looking exhaust that

 

sounds cool and are not looking for crazy sound then get either of the front-pipe or cat-back "non-resonated" system
We do not offer the "resonated" exhaust system for the front pipe or cat-back system because it will be too quiet for most people, you almost can't hear it. We don't offer a "non-resonated" system for those opting for a full turbo-back with downpipe as it will be too much NVH for most people.

 

If you want to get it just right, we're always here to point you in the right direction so reach out before ordering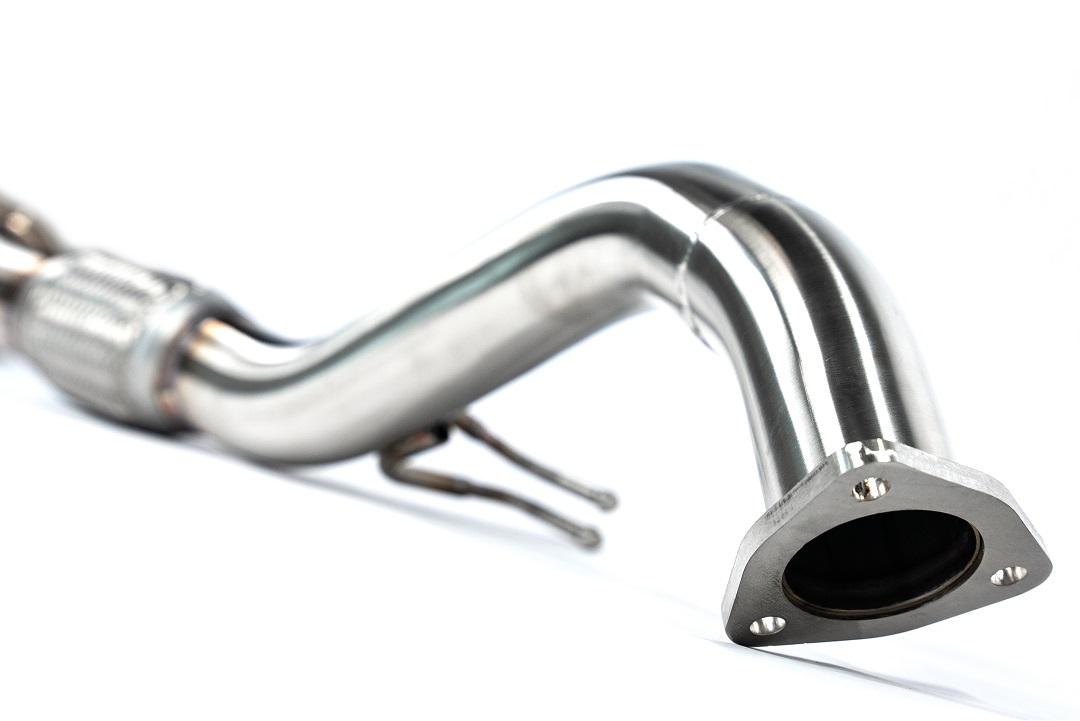 All 27WON exhaust systems are made from T304 stainless steel tubing that is precision CNC mandrel bent and then TIG welded for durability and strength. We then apply a slick brushed finish for an exhaust that will look sweet and require no maintenance at all for the life of your car. We couldn't make this choice any easier for you!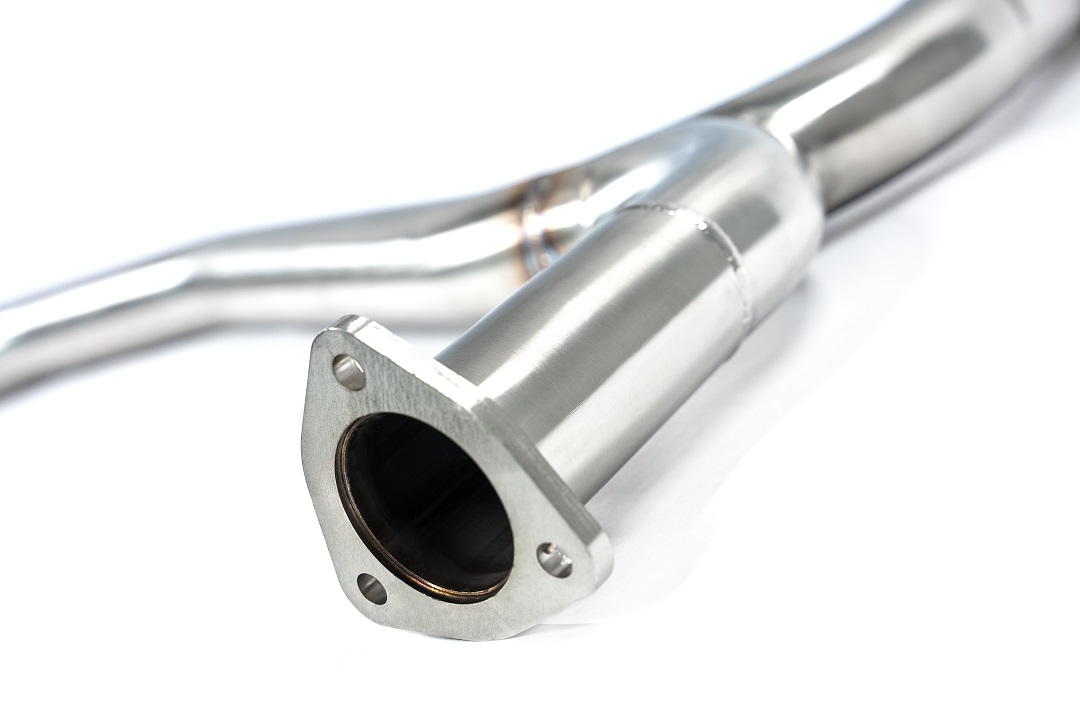 We've said time and time again, other exhausts on the market compromise where it matters the most. Take for example the connection points. Ever notice how other exhausts use "slip-joints" or 2-bolt flanges? Those are a pain to install, are prone to leaks and only benefit the manufacturer because they are cheap! This is why our system comes with stout 3-bolt flanges. This method of manufacturing is optimal for both sealing and perfect alignment during install.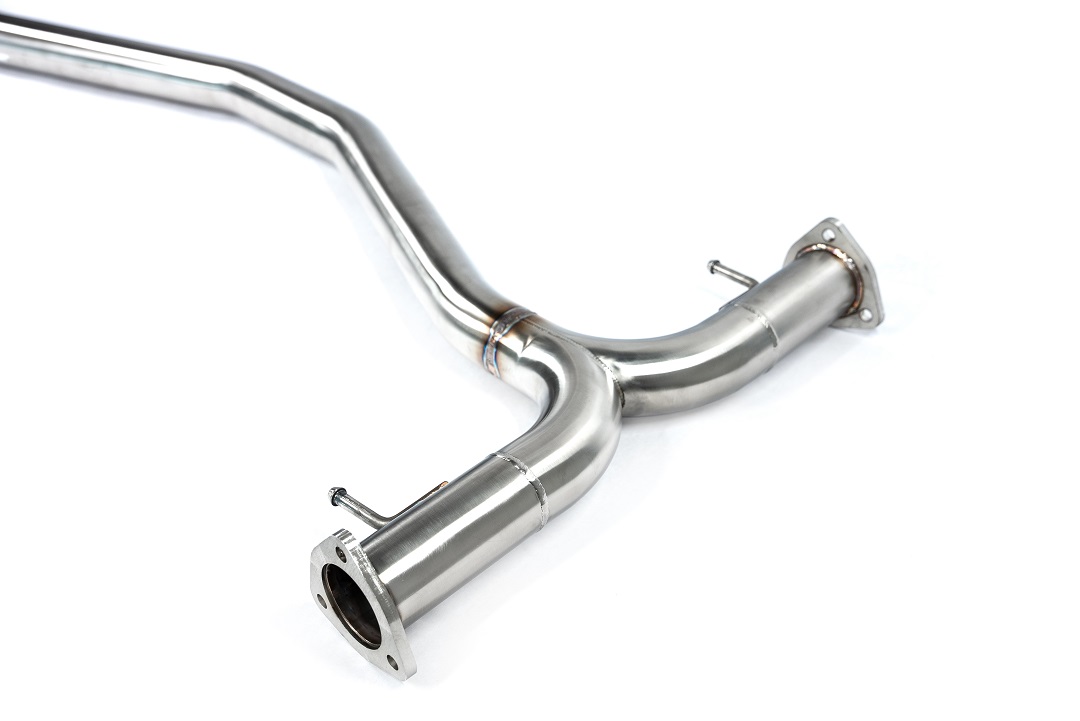 Just like on our popular 11th Gen Si exhaust system, for this EX and Touring system we maximize exhaust flow by upping the piping diameter from ~50mm up to 63.5mm (a full 2.5"). This reduces back pressure and makes it easier for hot exhaust gases to leave your turbocharger. The resulting increase in cross-sectional area can easily support maximum power gains provided by popular bolt-on modifications and or even a larger 27WON turbochargers (coming soon!)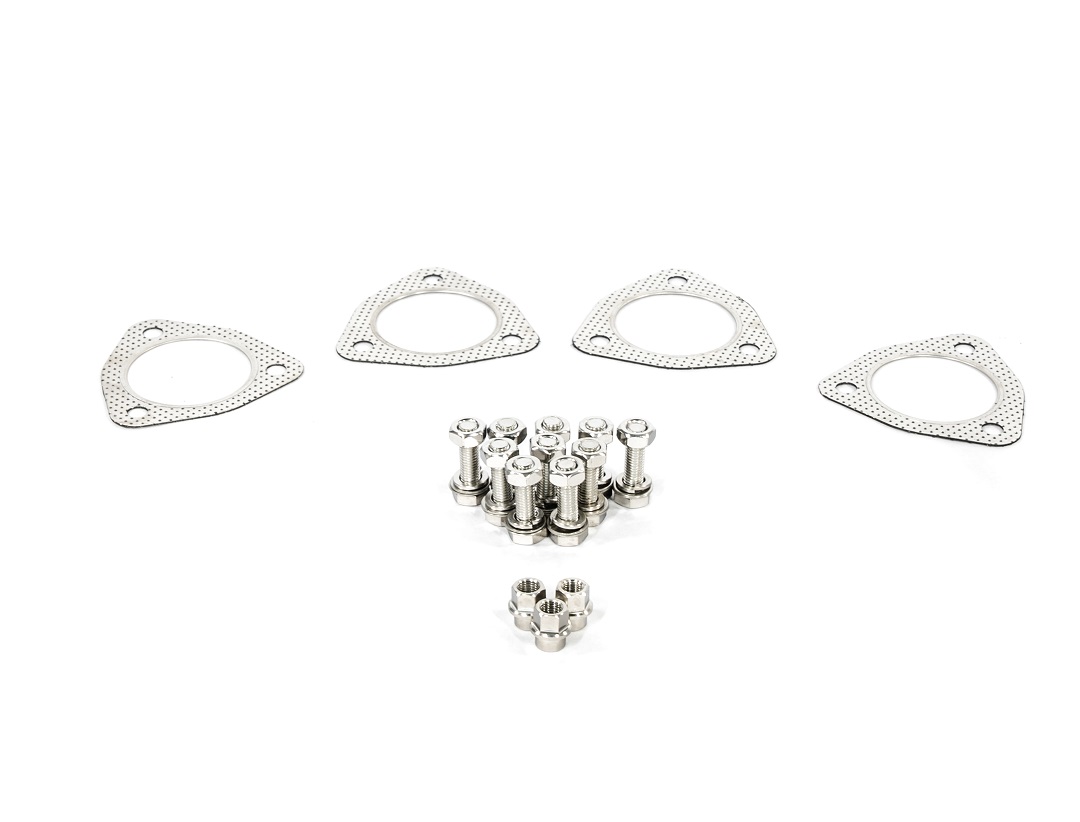 We've been there and we know no one wants a tedious project on their hands adjusting and tweaking an exhaust over and over so we spent the time dialing in the optimal hanger locations and flange orientations to ensure perfect fitment the first time and it does not require the modification of any OEM parts.
Every nut, bolt, washer, and gasket is included so you won't be running out to the store to get random bits in the middle of your install.
Share
View full details