Regular price
$1,192.71 USD
Regular price
$1,192.71 USD
Sale price
$1,192.71 USD
Unit price
per
Sale
Sold out
Unity Performance is the exclusive Canadian Dealer for all 27WON Performance Products in Canada! US folks, please continue to purchase through 27WON directly.
_______
Fits:
2022+ Honda Civic Si
2023+ Acura Integra (Base, A-spec)
Note: Will also fit 1.5T Sedan Civic, you'll have to remove the covers on each side of the diffuser, and leave open or replace with Si exhaust shroud covers (purchase from local Honda Dealer) to accommodate the tips
_______
A new generation of Honda Civic Si means a bold new look and sound from 27WON for the 2022+ FE1 Chassis.

Setting the bar high as only we know-how, this new front pipe back exhaust system for the 11th generation Honda Civic Si respects the OEM look with its dual-tip setup and ups the volume with a growl that turns heads. It's constructed from 100% T304 Stainless steel and TIG welded from end to end. The 27WON exhaust is the most premium system you can get for your 2022 Honda Civic Si.

Available for purchase as either a front-pipe back system, with a 2.5" front-pipe, or as a complete turbo back exhaust system, you are sure to find the volume and level of performance you want.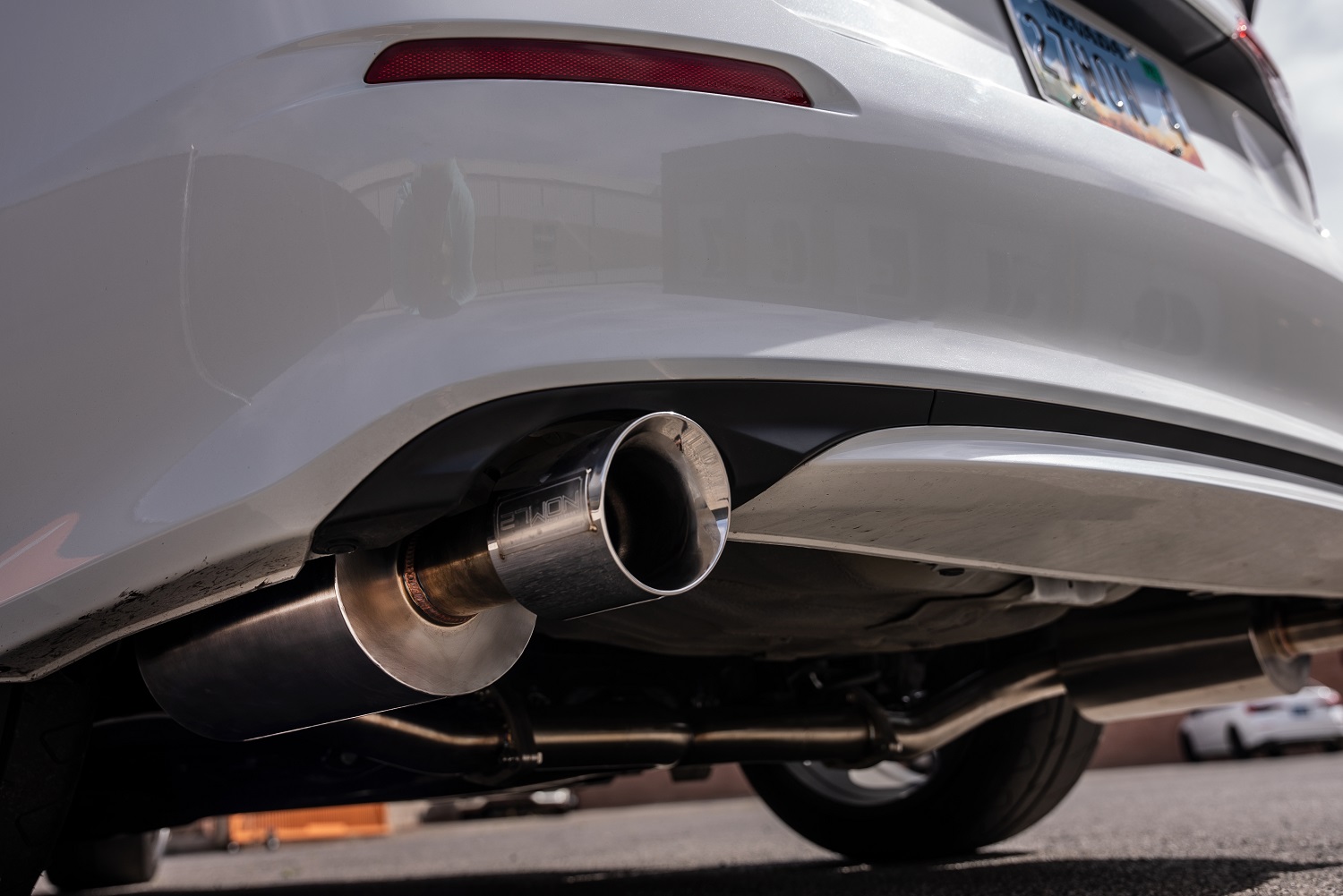 A two phase resonator is perfectly placed on each side of the car to give this system both a clean look and deep sound. This two phase system uses an expansion chamber resonator and an absorption resonator to remove both high and low frequencies and allow the exhaust gases to pass straight through which reduces back-pressure to increase performance potential.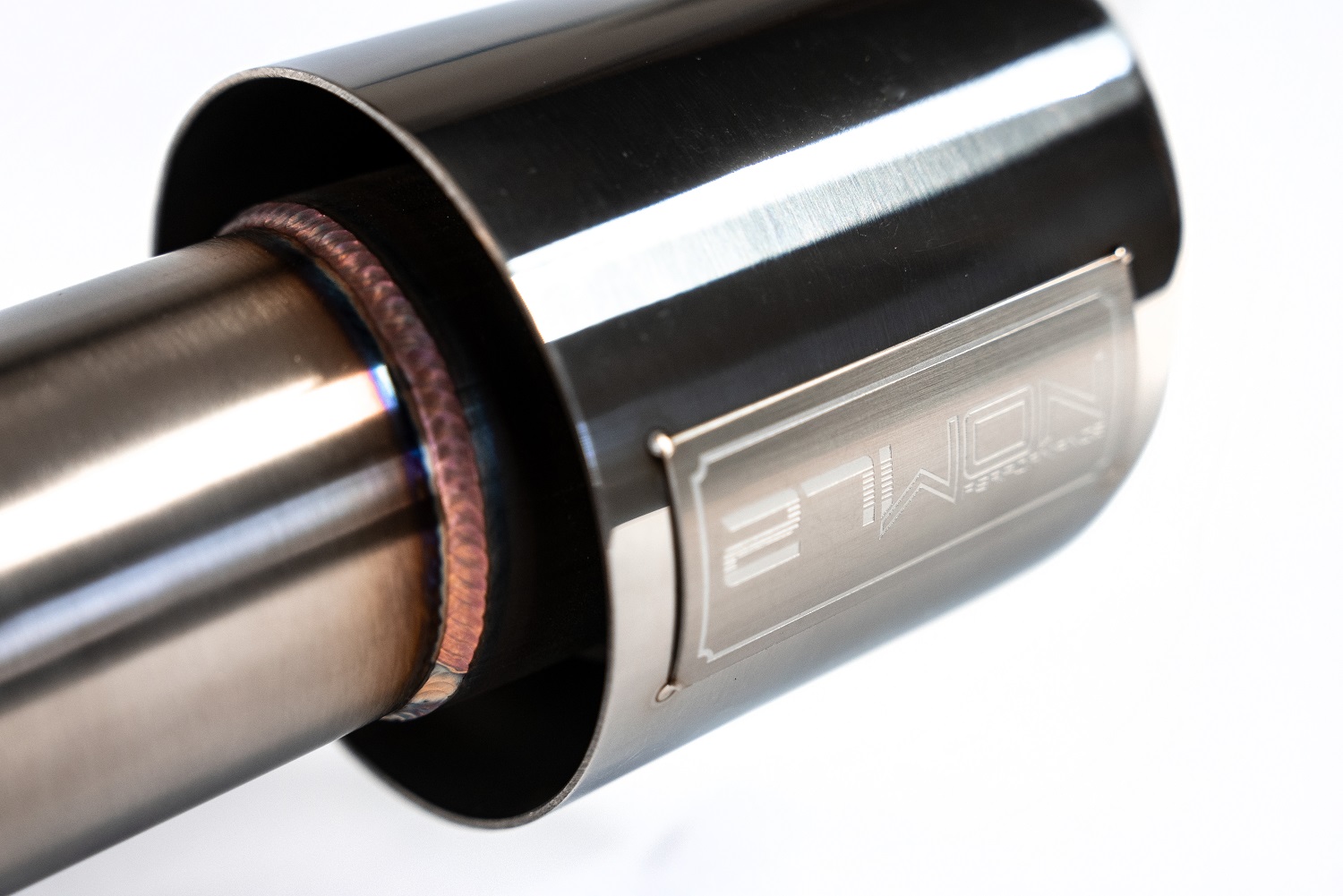 Dual 100mm polished tips with our signature logo plates enhance the premium look of your Honda Civic. These are made from the same stainless steel as the rest of the system and are designed to perfectly fill the space in the bumper cutout.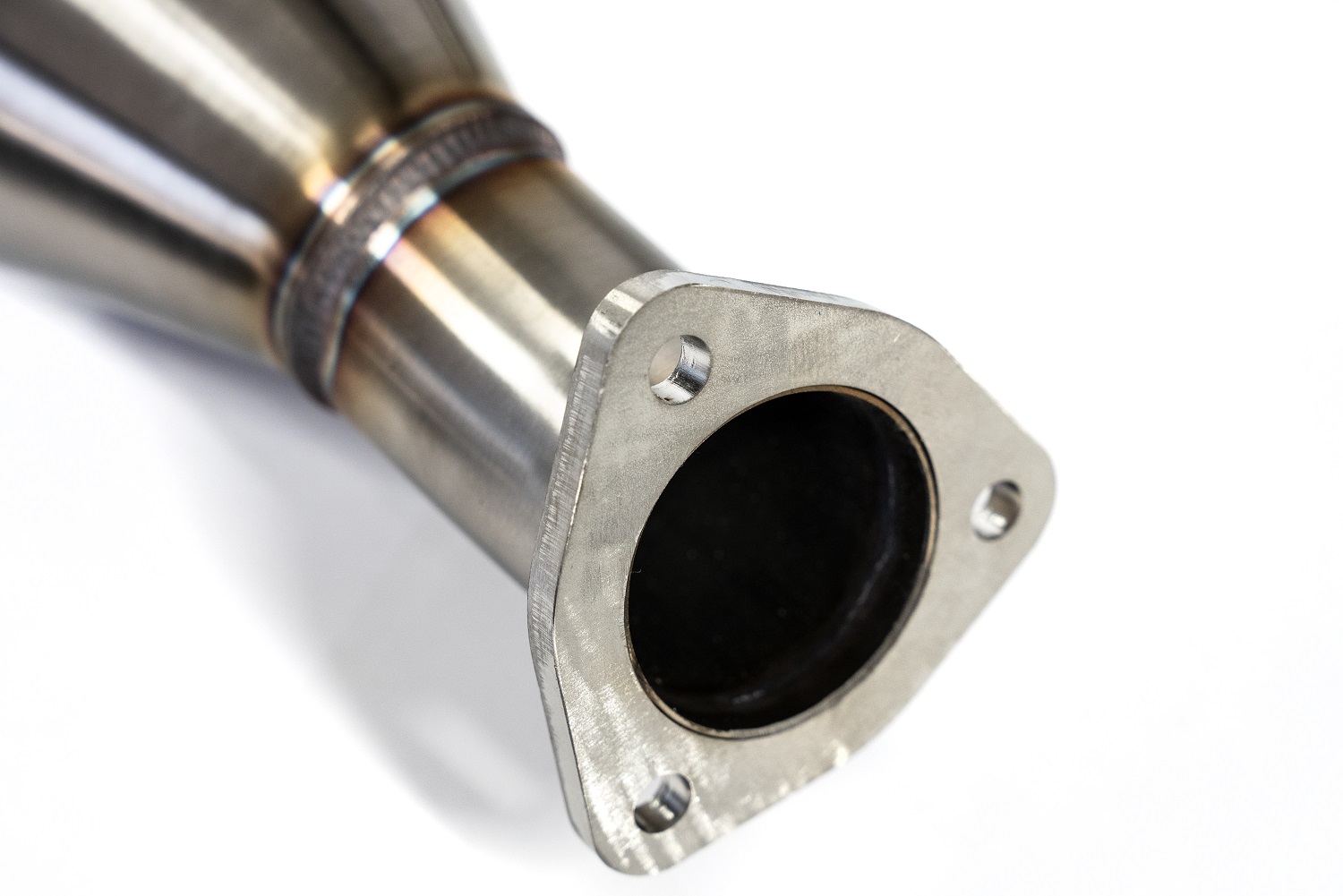 Improving exhaust flow is a huge key to enhancing the performance of your engine. To do this we increased the exhaust piping diameter from 50mm up to 63.5mm to reduce back pressure and make it easier for hot spent exhaust gases to leave your turbocharger. This results in a 58% increase in cross-sectional area to support future power modifications and also delivers a nice deep tone.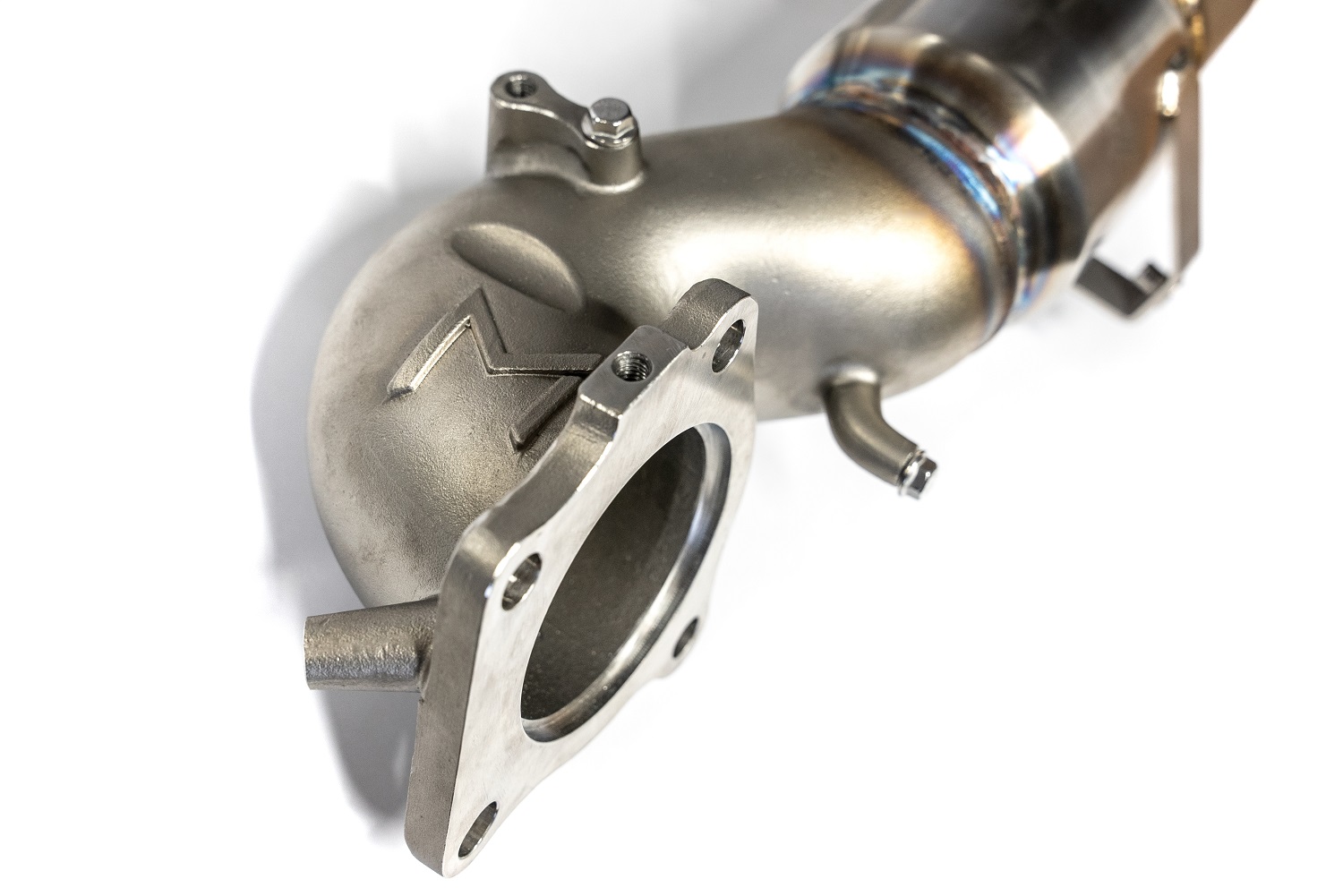 Choose your volume. The 27WON exhaust system for the 11th generation Honda Civic Si can be had in 3 different configurations. Choose from a front-pipe back only system, with a 2.5" high-flow front pipe, or as a full turbo-back exhaust system which comes with our 80mm high-flow catted downpipe.
You can piece this system together at your own pace or bundle them all and save by purchasing the entire system at once.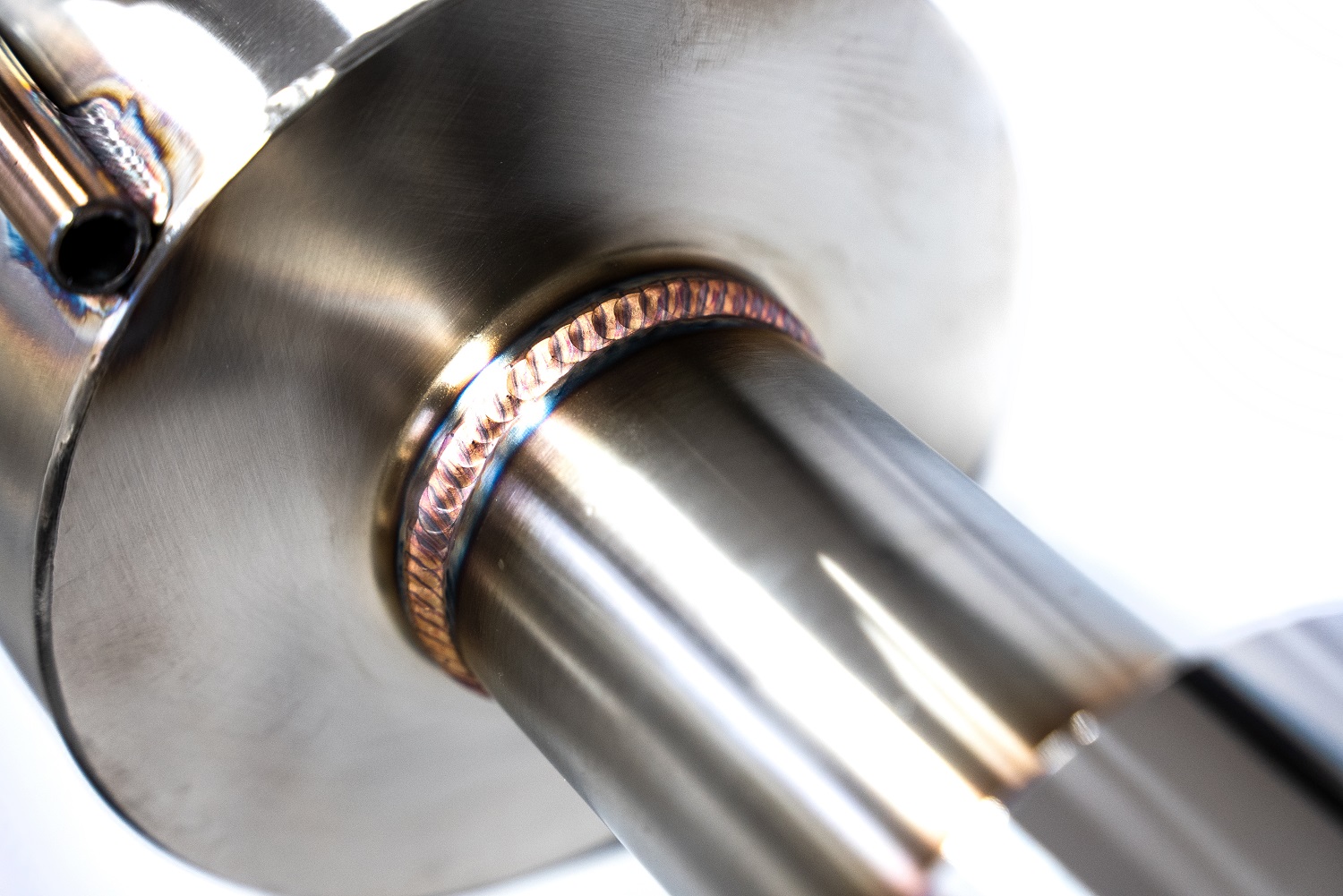 All 27WON exhaust systems are made from T304 stainless steel tubing that is CNC mandrel bent and precision TIG welded. All of the pipes are then completed in a brushed finish for an exhaust that will look as new years from now as the day you took it out of the box.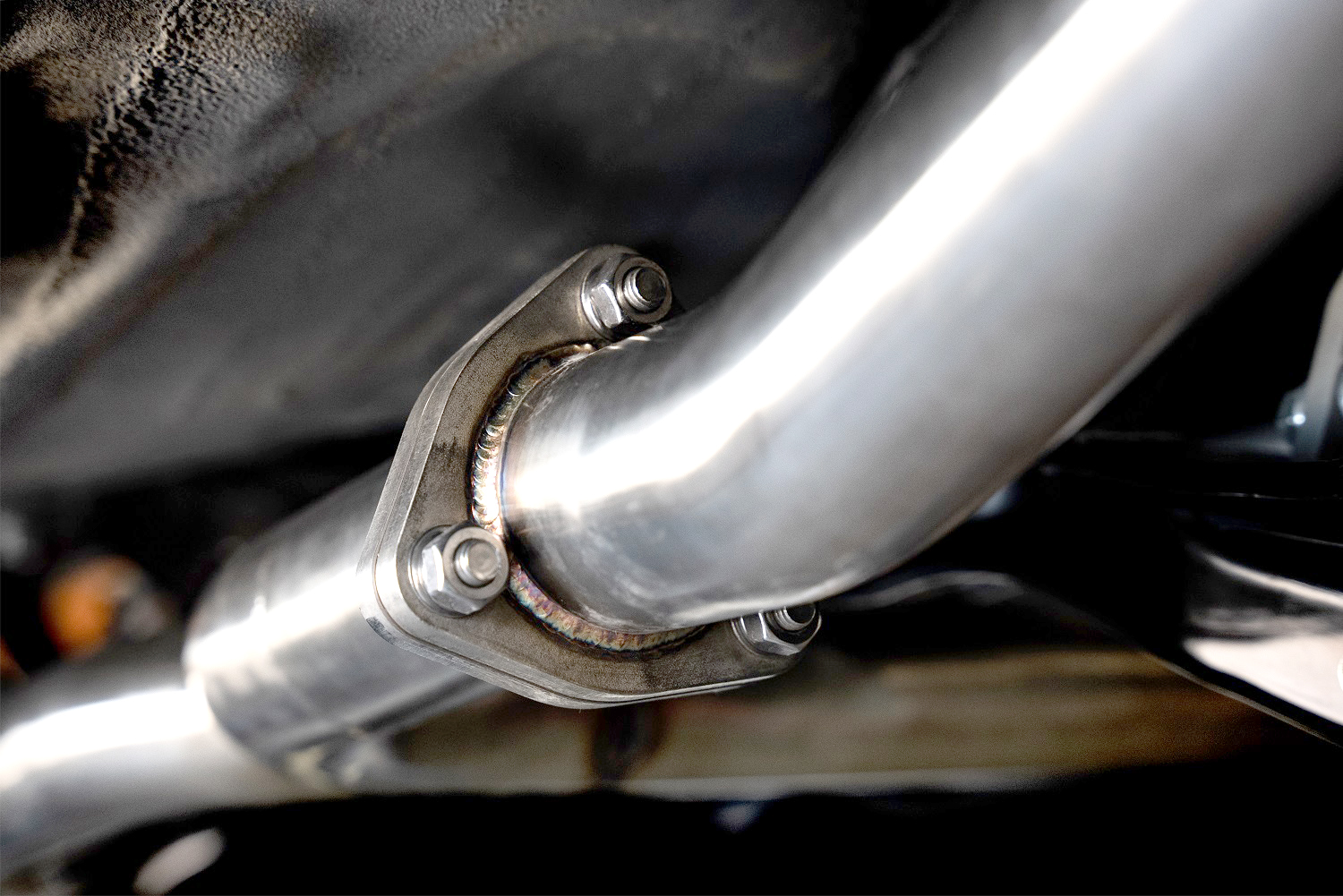 Slip joints are cheap and often are a pain. 2-bolt flanges are prone to leaks which also make them less than ideal. This is why we offer our system with 3-bolt flanges. This method of attaching the exhaust system is optimal for both sealing and perfect alignment during install. Rounding out this complete package included is a set of perfectly matched custom gaskets so you'll get a system that won't leak and will last the life of your vehicle.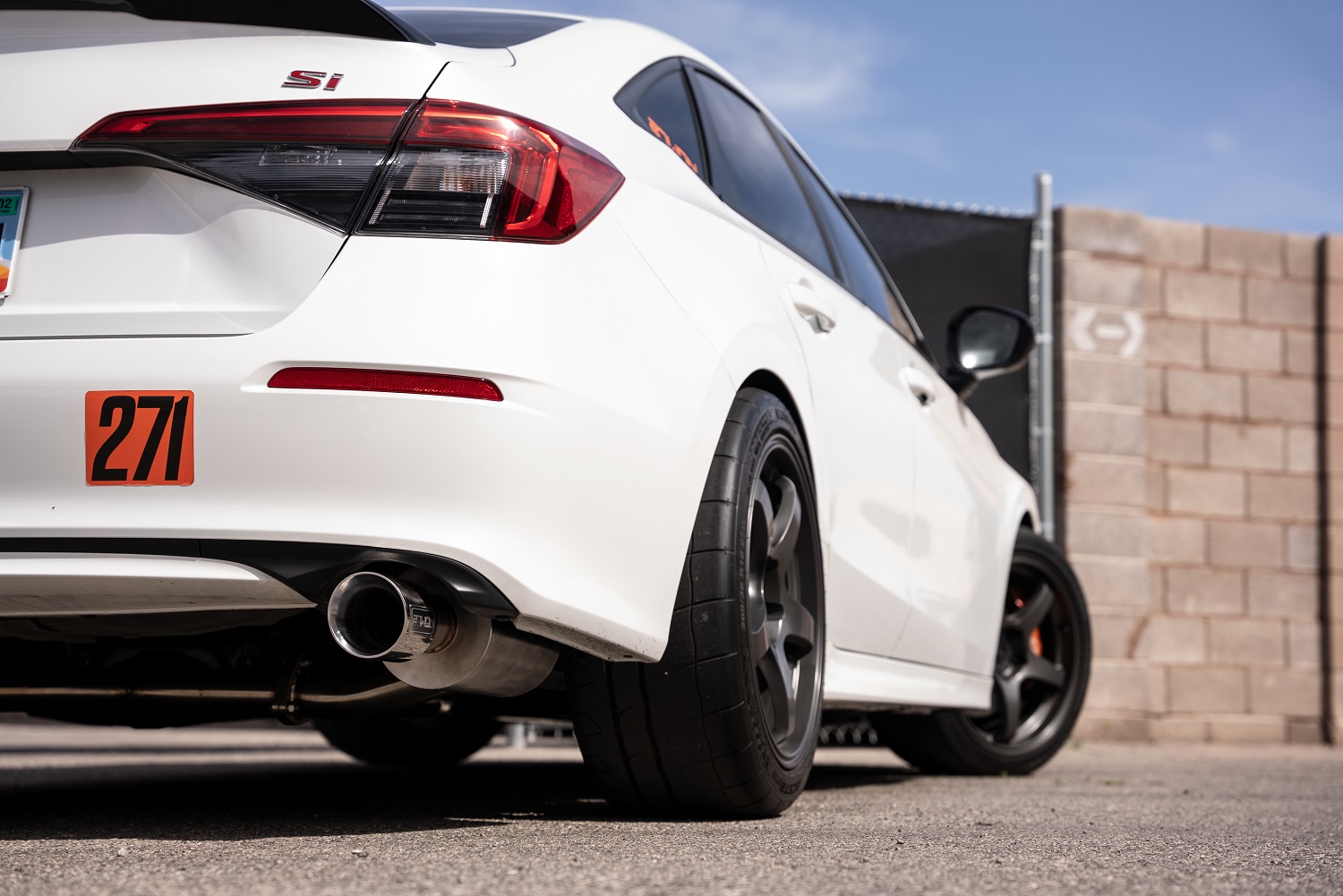 Not only do you want to make power and sound good, but it's just as important to look good too. We spent the time dialing in the optimal hanger locations and flange orientation to ensure perfect fitment. Our slotted bolt holes and lengthened hanger rods allow you to dial in how the system sits underneath the car to give you that spot-on look you're after.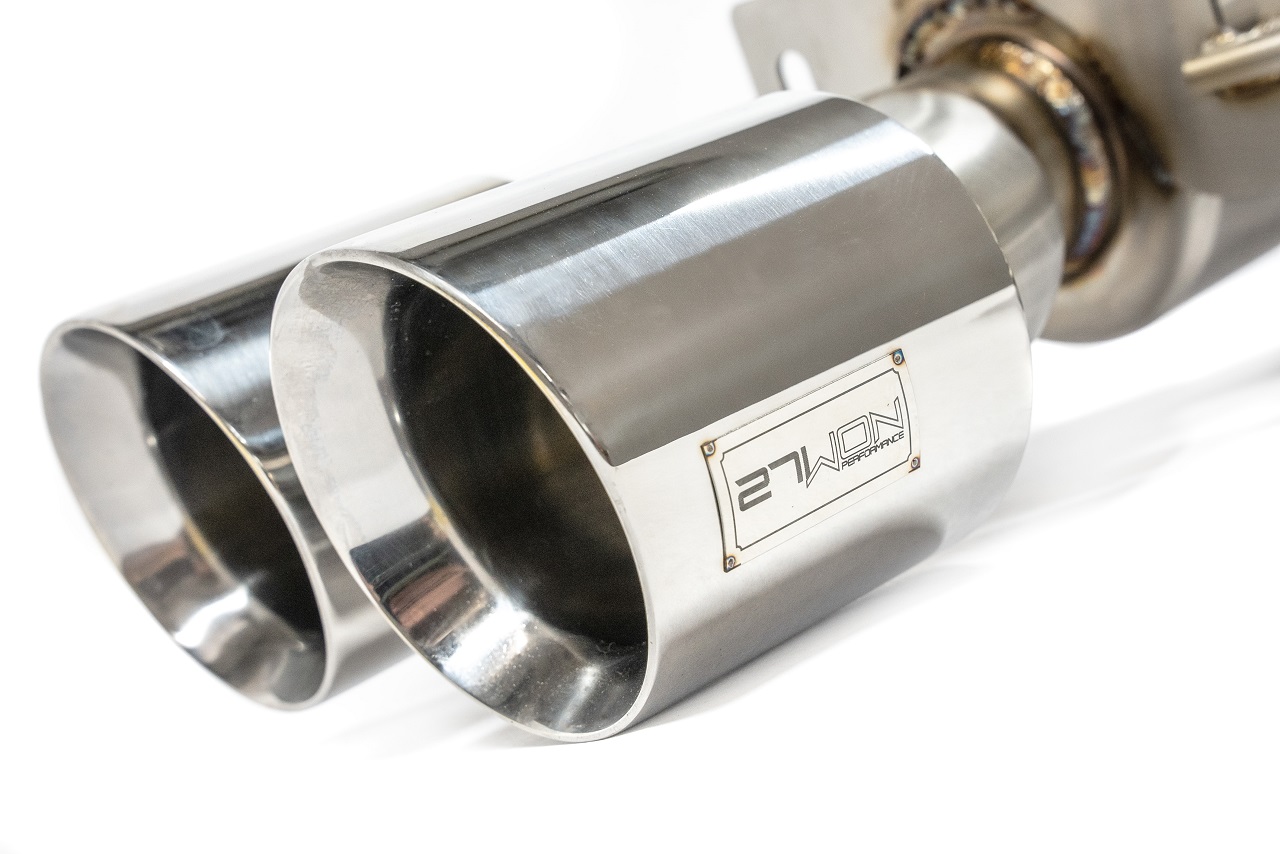 Share
View full details
Incredible exhaust system for the 11th gen civics
I wanted a nice tone and some noise since the stock exhaust is pretty quiet on my SI. When I saw this exhaust come out I knew I had to get it. When it became available, I bought it right away and received it fairly quickly. Install was very straight forward and the results were better than I expected. Great quality and it sounds incredible. Some burbles and pops just makes the experience even better. 5 stars.