Regular price
$152.99 USD
Regular price
$169.99 USD
Sale price
$152.99 USD
Unit price
per
Sale
Sold out
Unity Performance is the exclusive Canadian Dealer for all 27WON Performance Products in Canada! US folks, please continue to purchase through 27WON directly.
_______
Fits:
2016 - 2021 Honda Civic Base (Coupe, Hatch, Sedan)

2017 - 2020 Honda Civic Si (Coupe, Sedan)
Note: not compatible with the Civic FK8 Type R
 _______
What's with all that empty space under the hood of your brand-new Honda Civic? You go to the dealership, pick out a mint Civic EX, Sport, Hatchback, or Si head over to your favorite local car meet the next weekend, pop the hood, and….nada. Nothing pops.

Ok, we knew we had to spice things up for all the 11th Generation Civic owners so we did what no one else would do and we created a custom set of fender and radiator shrouds just for you.

Slick aluminum construction, crisp "27WON" logos, and your choice of two colors let you dial in the engine bay look just how you like it. Watch and read below for all the juicy details.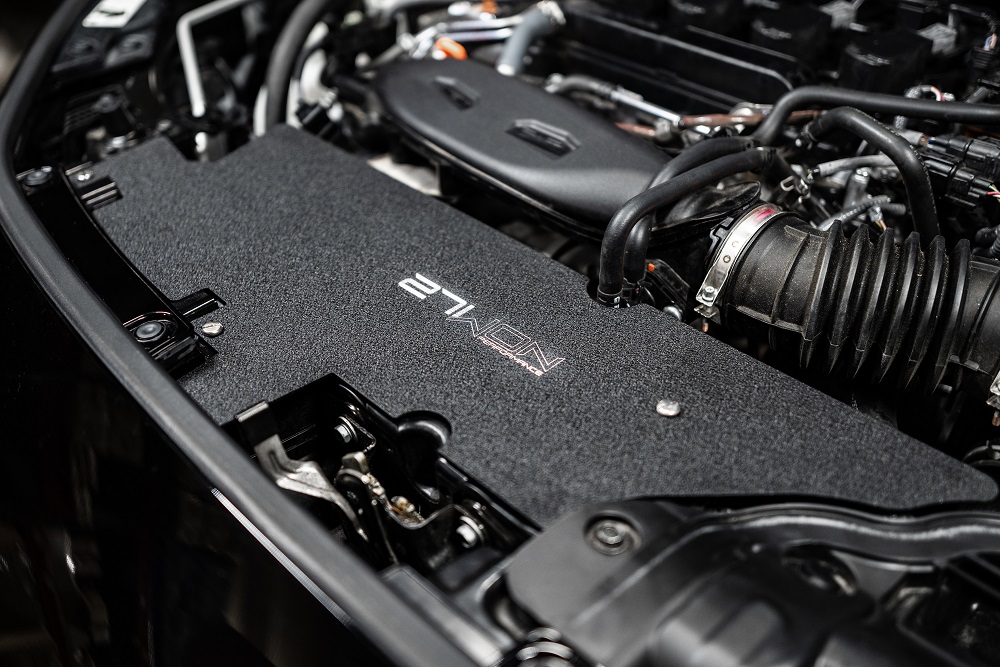 The 11th Gen Civic received a clean sheet design when it launched. What didn't change was the lack of any engine bay protection or coverage with shrouding. On top of that, Honda decided to leave the radiator shroud completely off this generation! We already had a hit with our engine bay shrouds from the 10th Gen Civic lineup so it wasn't long before we turned our attention to the 2022+ Civic to up the game.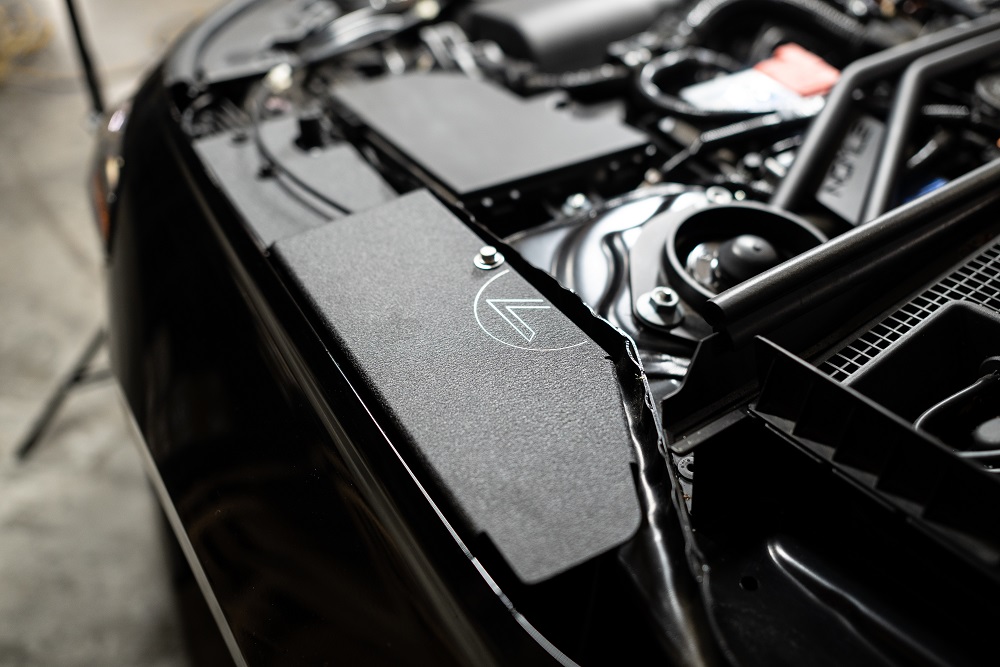 Here's what we're not going to do. Create some outlandish out of this world design that won't look good for years to come. We opted to remain true to the timeless Honda clean design language, but up the ante a bit.
We carefully started by 3D scanning the entire engine bay making sure these shrouds would follow the exact layout of the engine bay to fill in the gaps you see from the factory. Every curve and bend was examined to maximize the coverage area of these shrouds for that clean aesthetic and accurate fitment.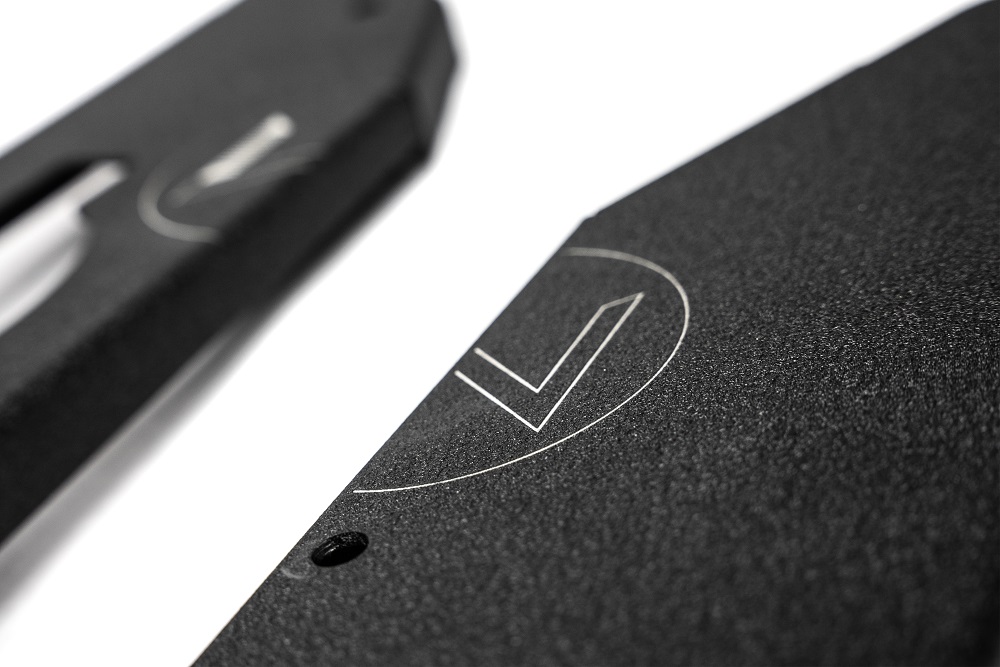 We love using aluminum for crafting parts. It has great characteristics to work with. It's fairly lightweight, can be finished in a variety of colors and it resists corrosion well. Important if you live in an environment where you see lots of weather. So, it was an obvious choice to stick with what we know works well. Plus, we avoid the OE-Type plastic materials you're already seeing in the engine bay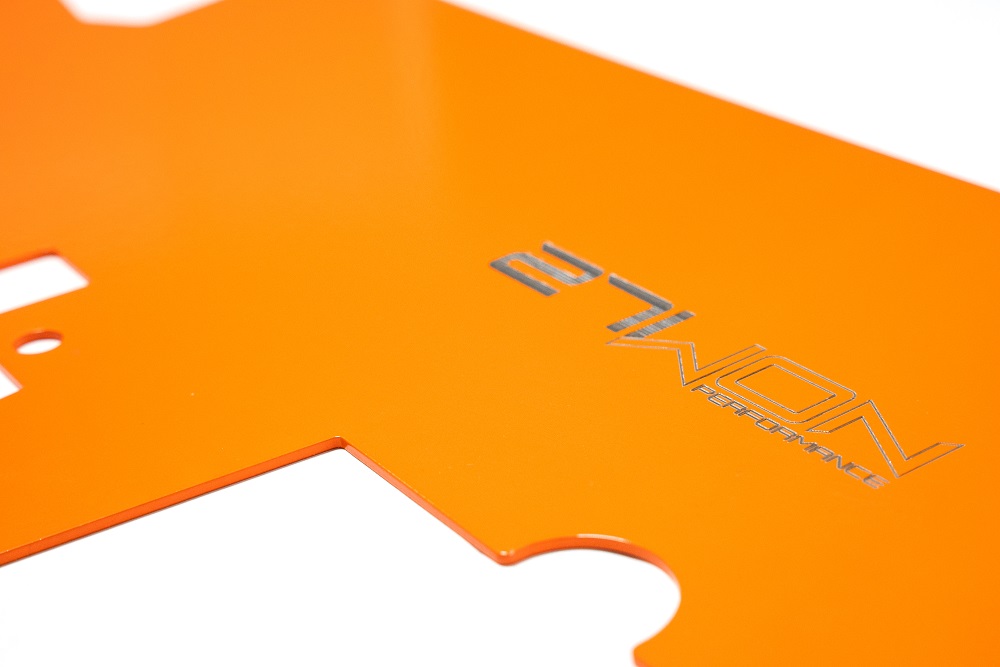 It's the choices that matter. Let's talk color options. 2 great colors allow you to perfect the look. Go for Wrinkle Black for a refined look or grab a set in our Signature Orange to really show off those parts.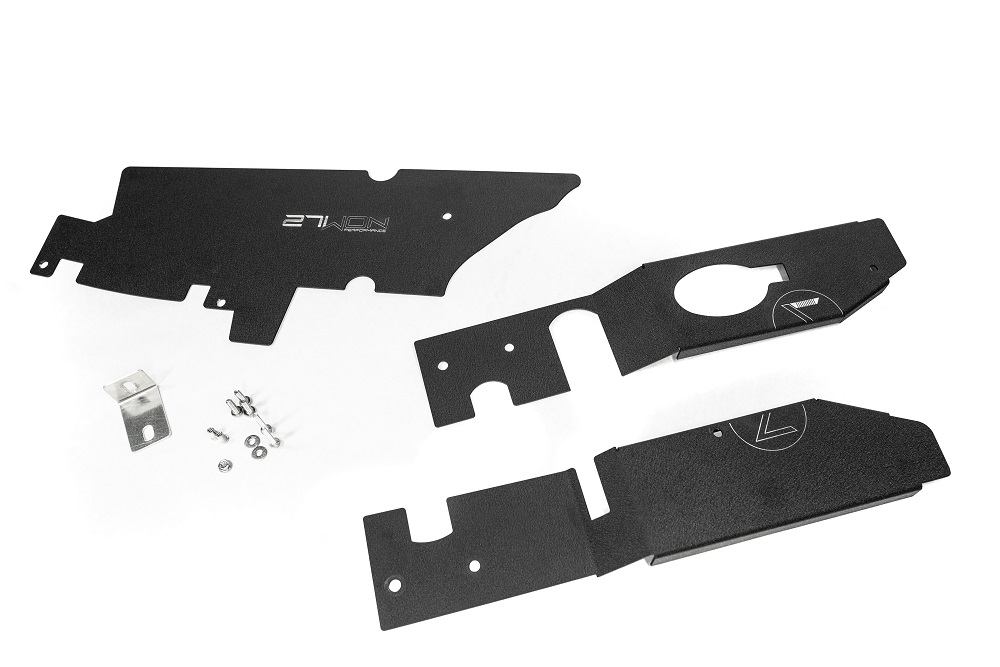 What we're going to do is offer a complete makeover for your ride and allow you to grab this kit with just a set of Fender shrouds, a combo set with the additional 27WON Radiator shroud panel, or even the Radiator shroud section just by itself. How's that for options!

Find out below how we brought this product to life from the initial design phase to final production in all the sweet details

***The radiator shroud can get

 

HOT!!!

 

Please use caution when opening the hood.*** Let the engine bay cool down before touching the shroud
Installation of these shrouds requires a

 

Riv-Nut tool

 

as well as

 

M5

 

(fender shrouds) adapters. This can be readily purchased at a local hardware store or online prior to installation
Some aftermarket hood struts may not be compatible with fender shrouds.
Fender/Radiator Shrouds will not fit 2023+ Civic Type R
Fender/Radiator Shrouds will not fit 2023+ Acura Integra
Note: Fitment of Radiator Shroud with PRL HVI for 1.5T has close tolerances. Take care during install to align parts correctly before bolting down shroud.
Note: Fitment of Radiator Shroud on 2.0NA application is confirmed, but not recommended due to the curvature of the stock OEM air-box on these models.
Share
View full details