Regular price
$1,592.71 USD
Regular price
$1,692.71 USD
Sale price
$1,592.71 USD
Unit price
per
Sale
Sold out
Unity Performance is the exclusive Canadian Dealer for all 27WON Performance Products in Canada! US folks, please continue to purchase through 27WON directly.
_______
Fits:
2017 - 2021 Honda Civic Type R FK8
_______

27WON's Exhaust is design is about performance and exhaust note with zero compromises. The unique catback system combines three resonator styles to create an exhaust system that growls when you mash the throttle but purrs during the drive to work and long road trips.

The 27WON exhaust system is also the only system with no neck downs. This means 3+ inch from end to end which results in the the absolute most free-flowing exhaust you can get for your turbocharged K20C1.
The single oval resonator features two designs inside; an absorption resonator and expansion chamber resonator. These act to remove low and high frequencies and allow the exhaust gases to pass straight through.

The curly pipes on the side have a very specific task: to cancel out unwanted drone at specific engine RPM ranges. The two pipes each affect a specific RPM window; ~2900rpm and ~4000rpm. These points had excessive drone in the Type R that we wanted to get rid of. These side-branch resonators do not affect power or peak volume output. They only serve to cancel out specific unwanted frequencies that create that awful in-cabin drone.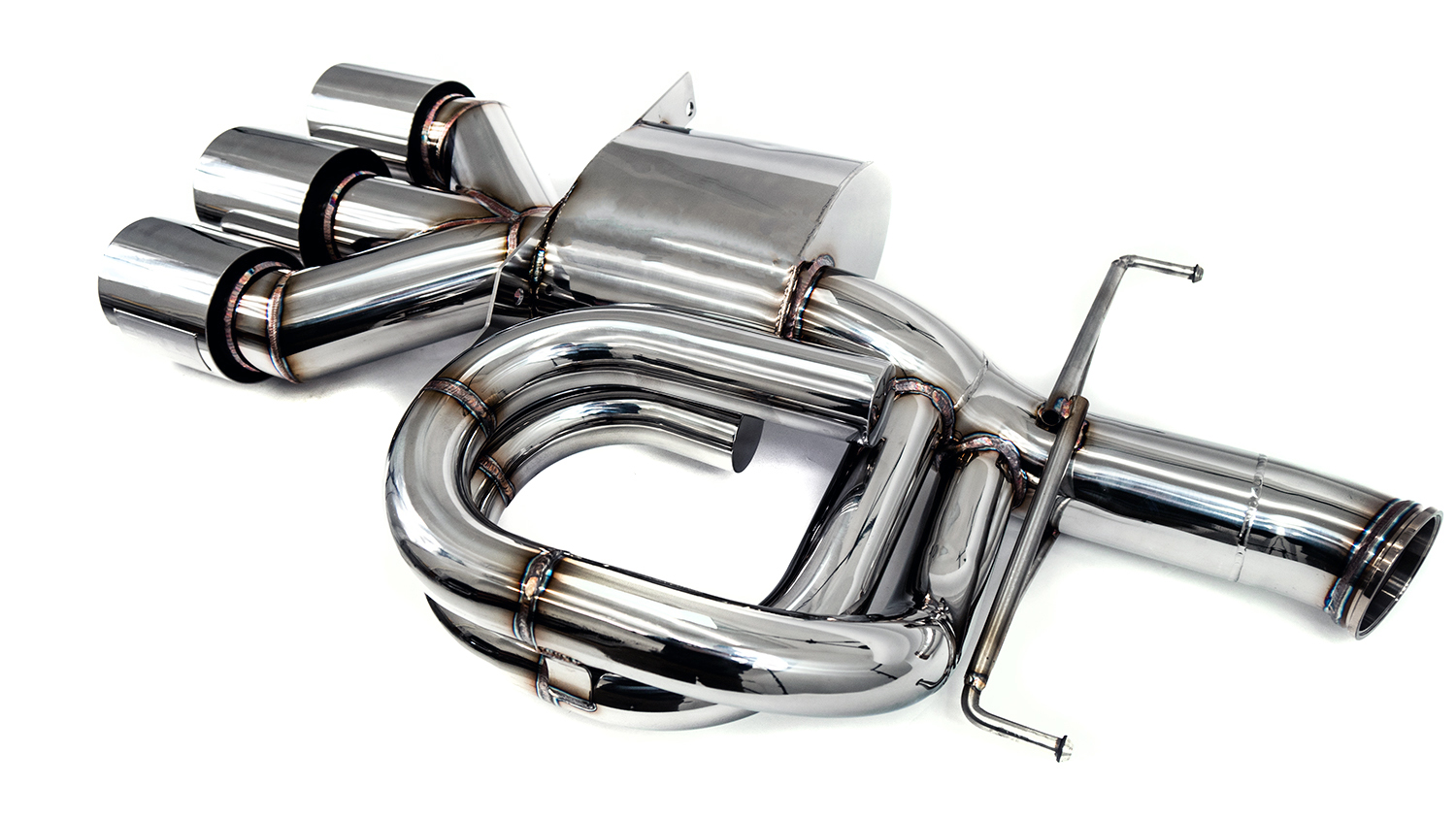 The Type R signature triple tip design was honored with the 27WON Performance Exhaust, but with a twist of REDEFINE. Instead of a smaller center tip, we opted to make the center tip the focal point with a diameter of 112mm (4.40inches) and a 100mm (3.90inches) tip to either side.

Adding a level of performance and sophistication, each tip is a polished 304SS dual-wall design that really complements your Civic Type R.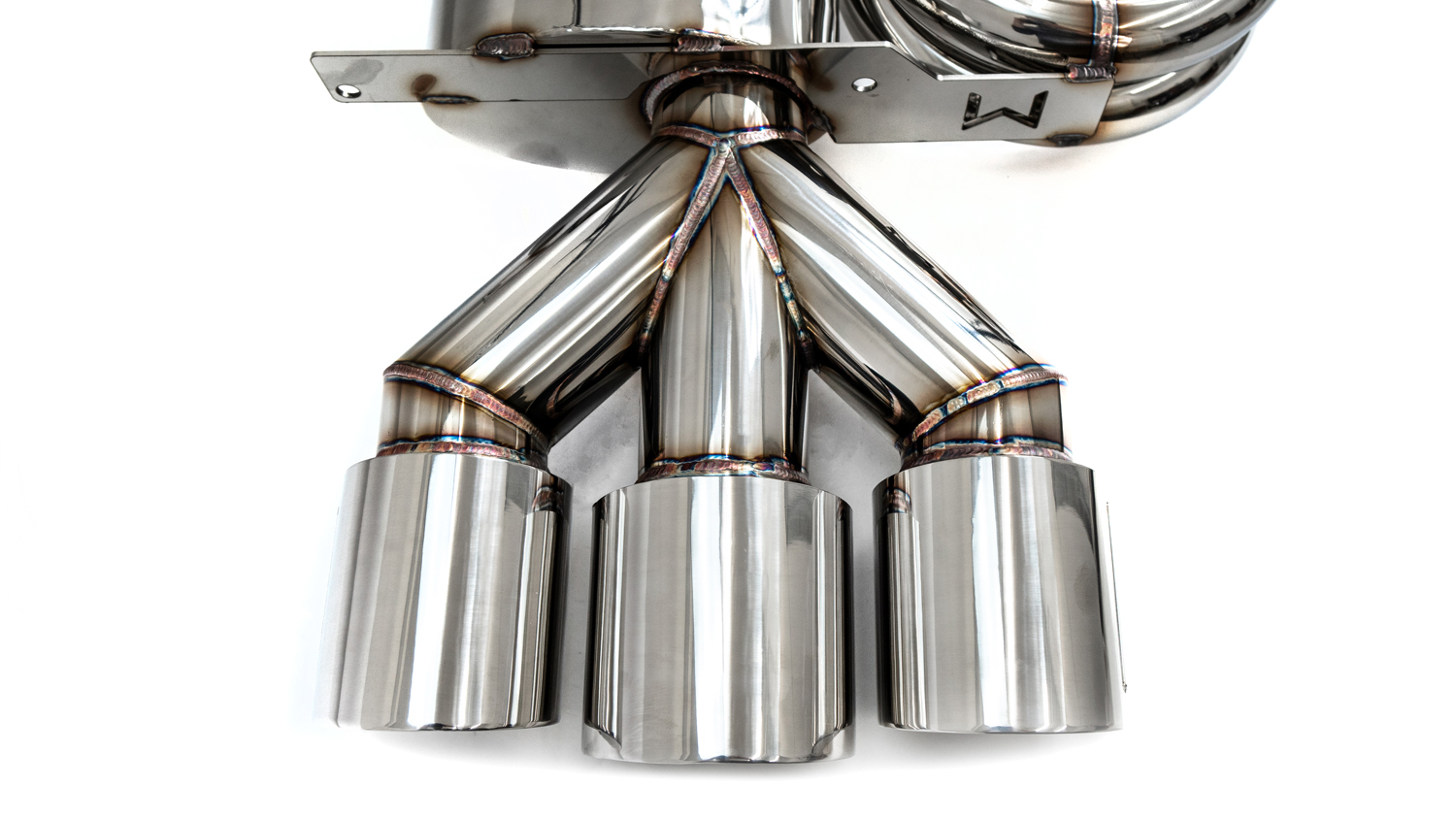 Increased flow is always a key to enhancing the performance of your engine. We increased the exhaust piping diameter from 2inch up to 3.125inch (80mm) to increase maximum exhaust flow and power. This results in 78% increase in cross-sectional area to support future power modifications.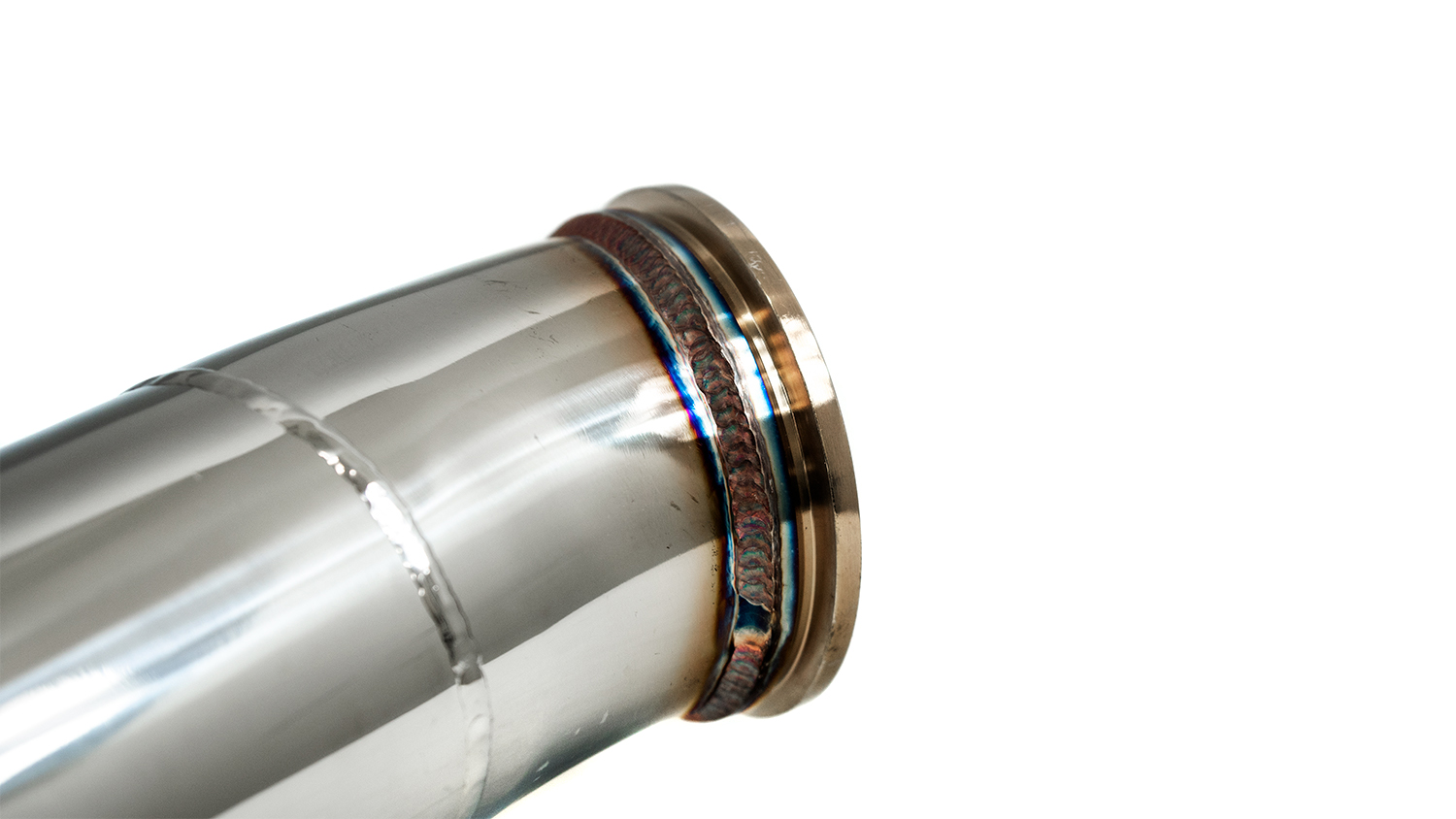 A critical design element we would not compromise on was the connection between the front-pipe and the remaining exhaust. The OE necks down to 50.5mm (2inches) here and many performance exhausts on the market do the same.

27won's exhaust maintains a true 3.125" inches (80mm) from the downpipe to the tips with the included frontpipe.
What's a performance exhaust without power? Over a 7 run average compared to the OEM exhaust, we saw a peak increase of 16wTq and 11wHp with a measurable gain over the majority of the power curve. We are confident we got all the power to be had from an FK8 exhaust system.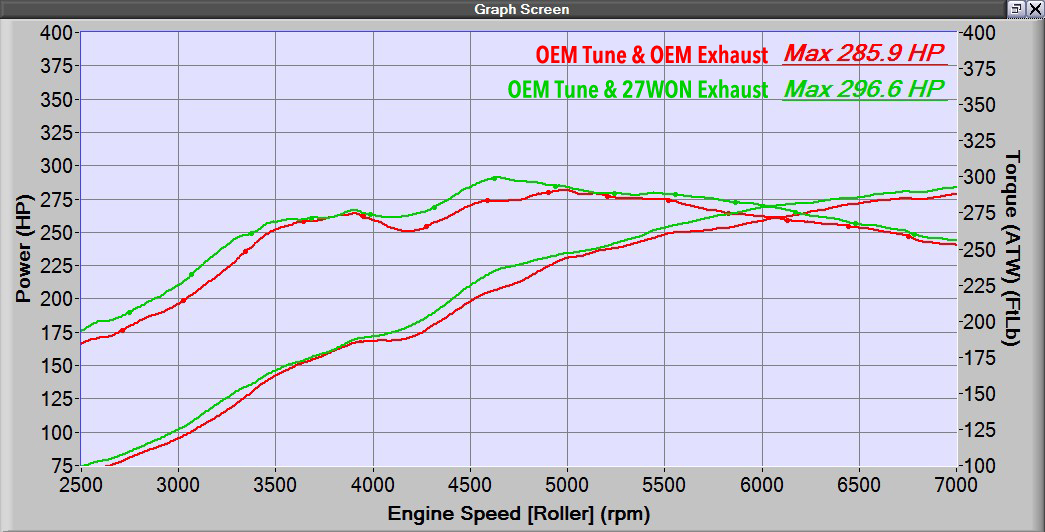 Every 27WON Exhaust System is crafted from T304 Stainless Steel that is CNC mandrel bent and precision TIG welded for a long lasting and durable performance part.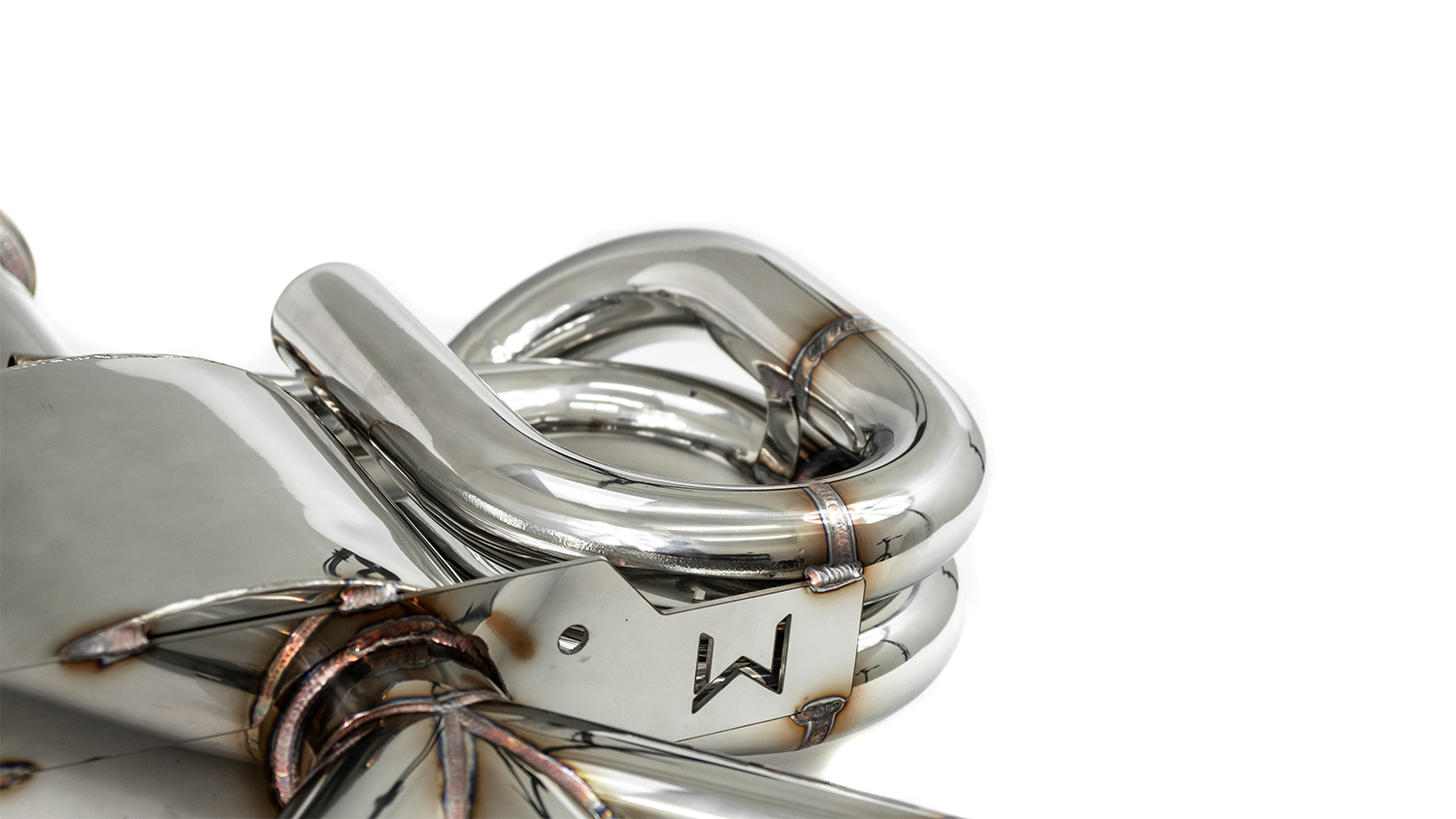 There are absolutely no compromises with the 27WON Performance Exhaust, not even the hardware and accessories. Every exhaust system comes with stainless steel t-bolt clamps and multi-layer SS gaskets where needed.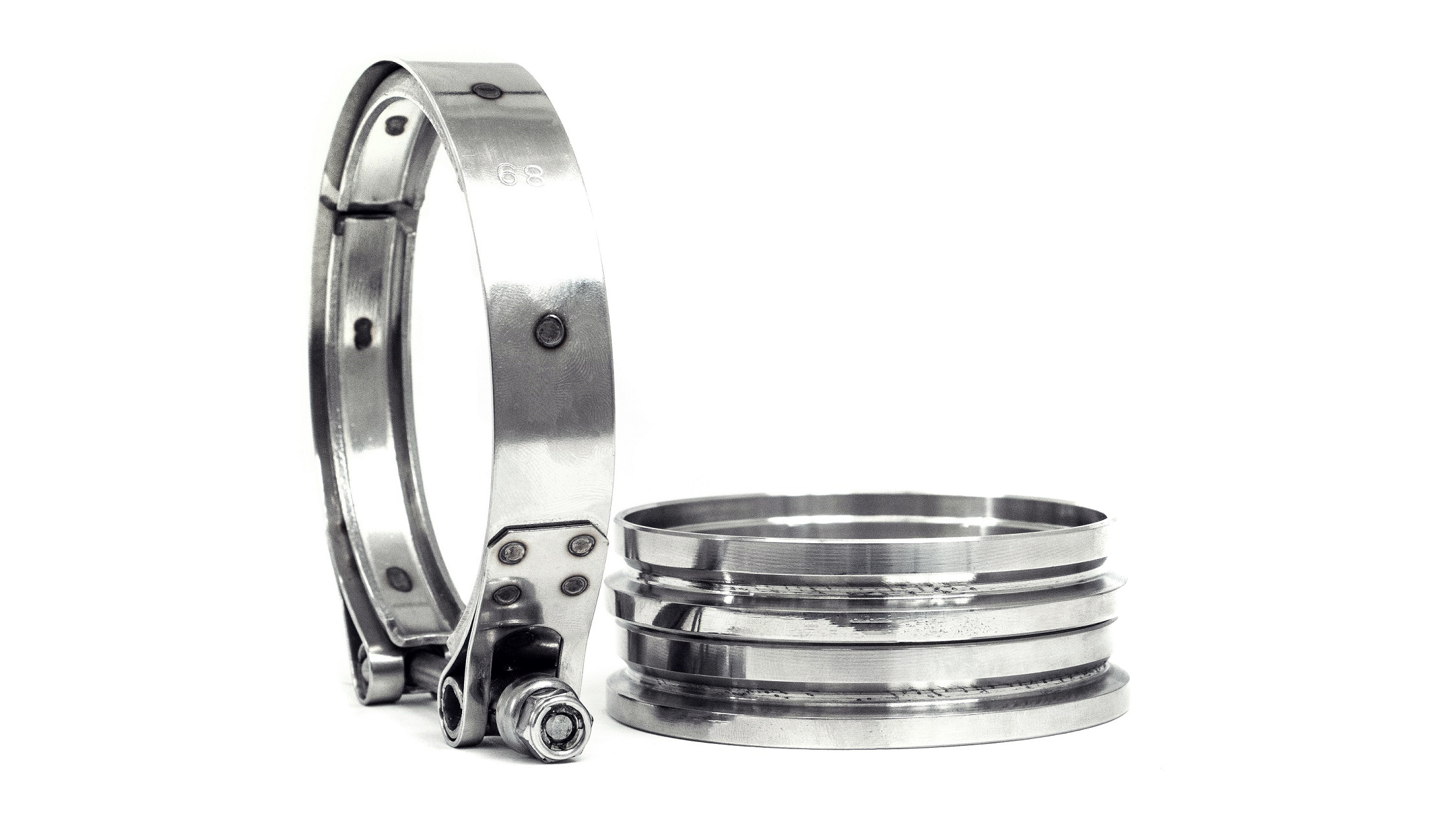 Share
View full details
27won exhaust
By far one of the most beautiful looking exhaust systems with quality engineering. No drone And it soundsgood. Thanks to humza at unity performance for educating me about the exhaust system. Most beautiful thing made for the Type R