Regular price
$1,592.71 USD
Regular price
$1,692.71 USD
Sale price
$1,592.71 USD
Unit price
per
Sale
Sold out
Unity Performance is the exclusive Canadian Dealer for all 27WON Performance Products in Canada! US folks, please continue to purchase through 27WON directly.
_______
Fits:
2022+ Honda Civic Base (Sedan, Hatch)
2022+ Honda Civic Si (Sedan)

2023+ Acura Integra (Base, A-spec)
_____

What's the point of going faster if you can't stop any faster? After all that time and money spent on upgrading your intercooler, exhaust, and turbo you don't want to do yourself a disservice by neglecting your braking system.

In comes the 27WON Big Brake Kit for the 2022+ 11th generation Honda Civic. Based on the ever so successful and popular kit for the 10th generation Honda Civic, we took what worked the best and made it work for the FE1/FE2 and FL1/FL2 chassis.

A full complete front kit for the front wheels is what you will get. 2-piece fixed rotors, stainless-steel brake lines, 4 pistons forged calipers, and a choice of 3x outstanding colors so you will be sure to find the perfect setup for your ride.
The front brakes on your 2022 Honda Civic do nearly 70% of the braking work when trying to slow your car down. During spirited and track driving all that pedal work can really put a strain on the OEM calipers and rotors. The 27WON BBK is a total solution for the front wheels that is designed to decrease stopping distance, provide much more desirable feedback, and most importantly give repeatability and confidence when diving into the corners.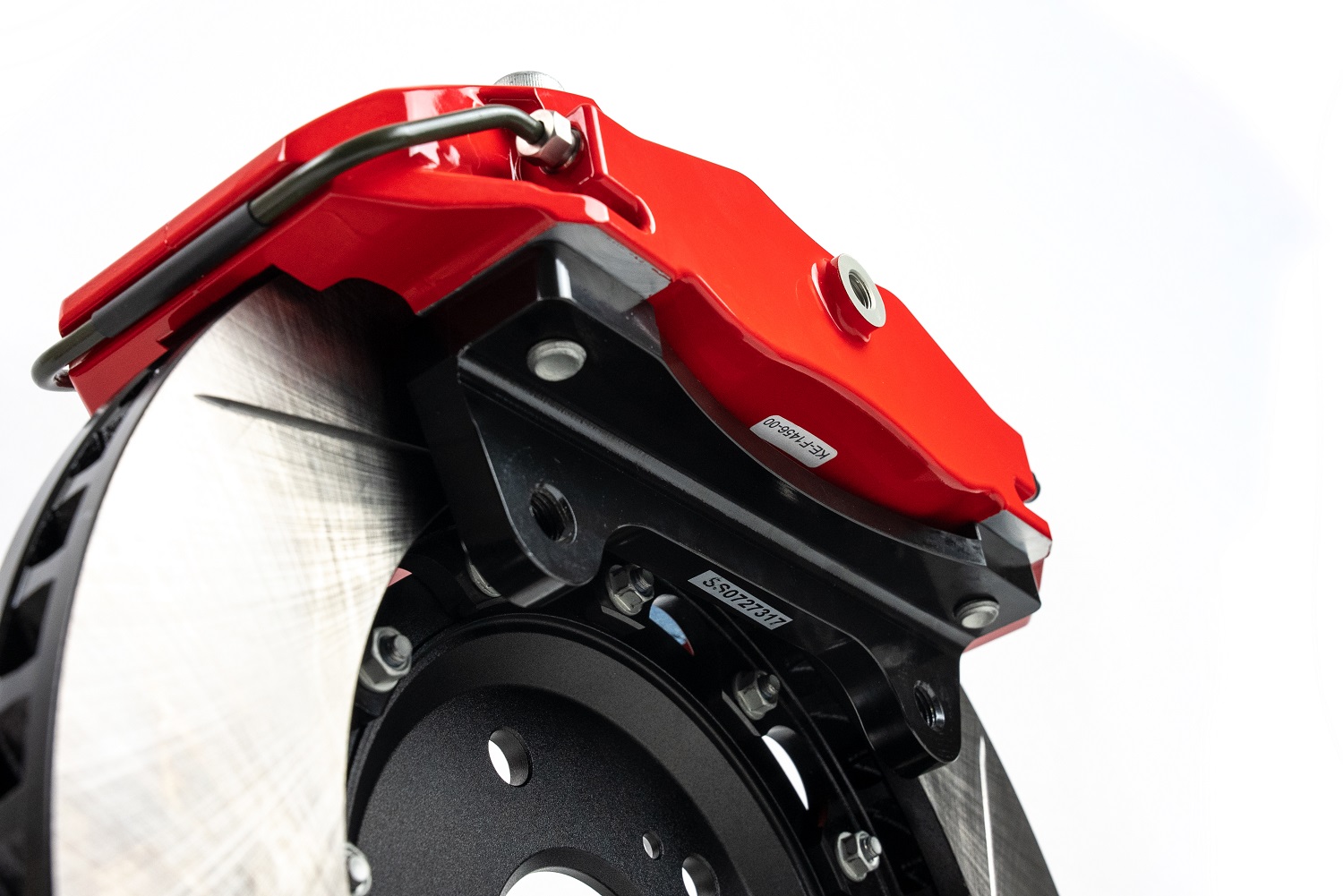 Calipers aren't just for stopping power. They also give your car a huge bump in style points with that beautiful finish popping behind your wheels. That's why we offer our forged calipers in the 3x distinct flavors below:
Signature

 

Orange
Stealth

 

Black
Redline

 

Red
Whichever color you choose, your Si or Touring Civic is going to stand above the crowd.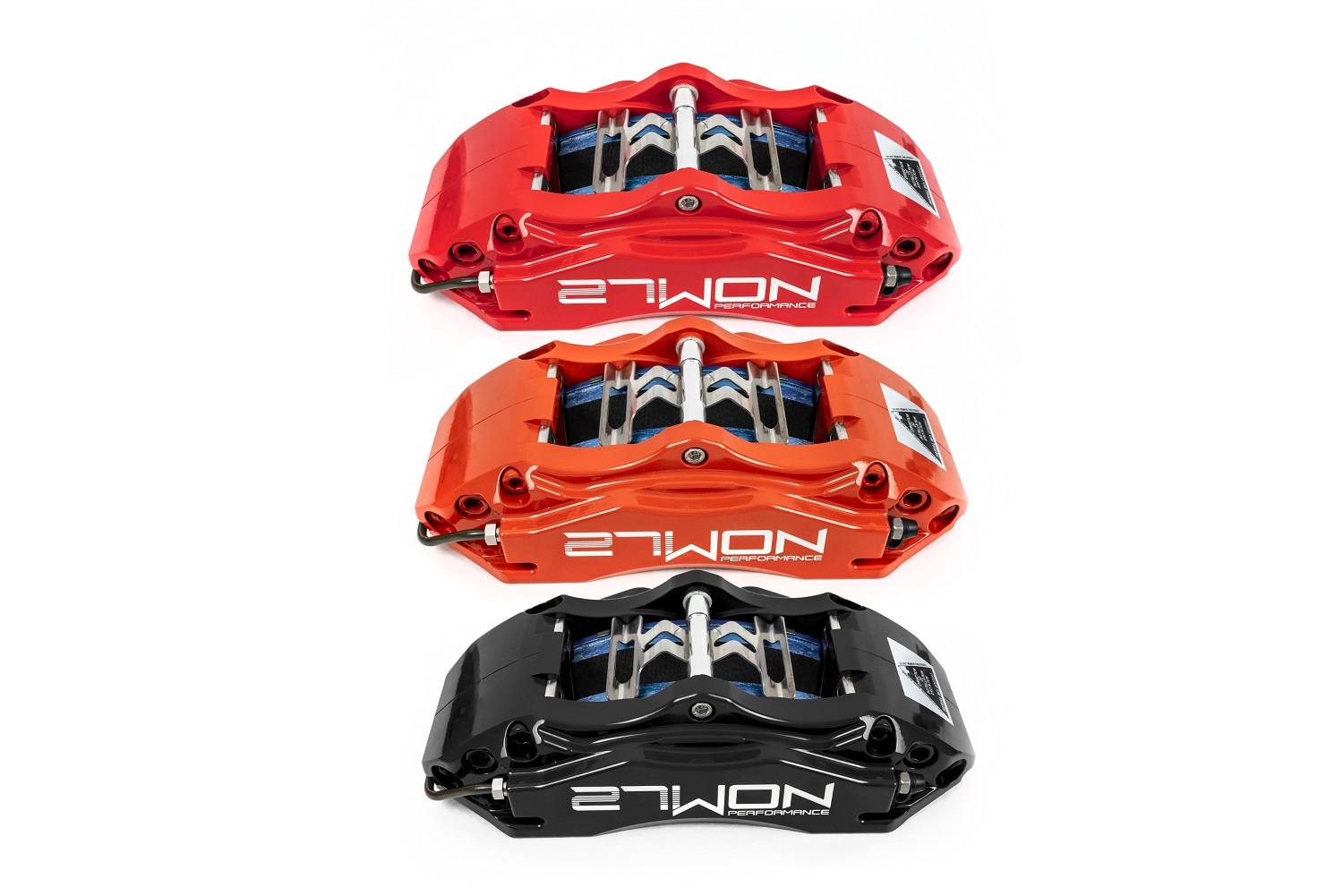 Our 11th generation brake rotors utilize a 2-piece design to help keep rotating mass low. The rotor hat (center piece) is manufactured from aluminum and finished with a protective surface coating to resist corrosion. The rotor rings are made from high quality grey iron and their larger size increases braking power.
The 2022 Civic rotor rings increase the size to 13in (330mm) in diameter and to 1.10in (28mm) thickness; this increase in overall size increases the total thermal capacity of the braking system which is key to removing heat away from the friction surface of the pads and rotors.
Slots on both surfaces of the rotor aid in cooling by creating an air pocket for clean air to get in and and remove heat. These slots also function as a type of squeegee that constantly wipes the surface of the pad to remove any built up dust and debris that can take away from cooling.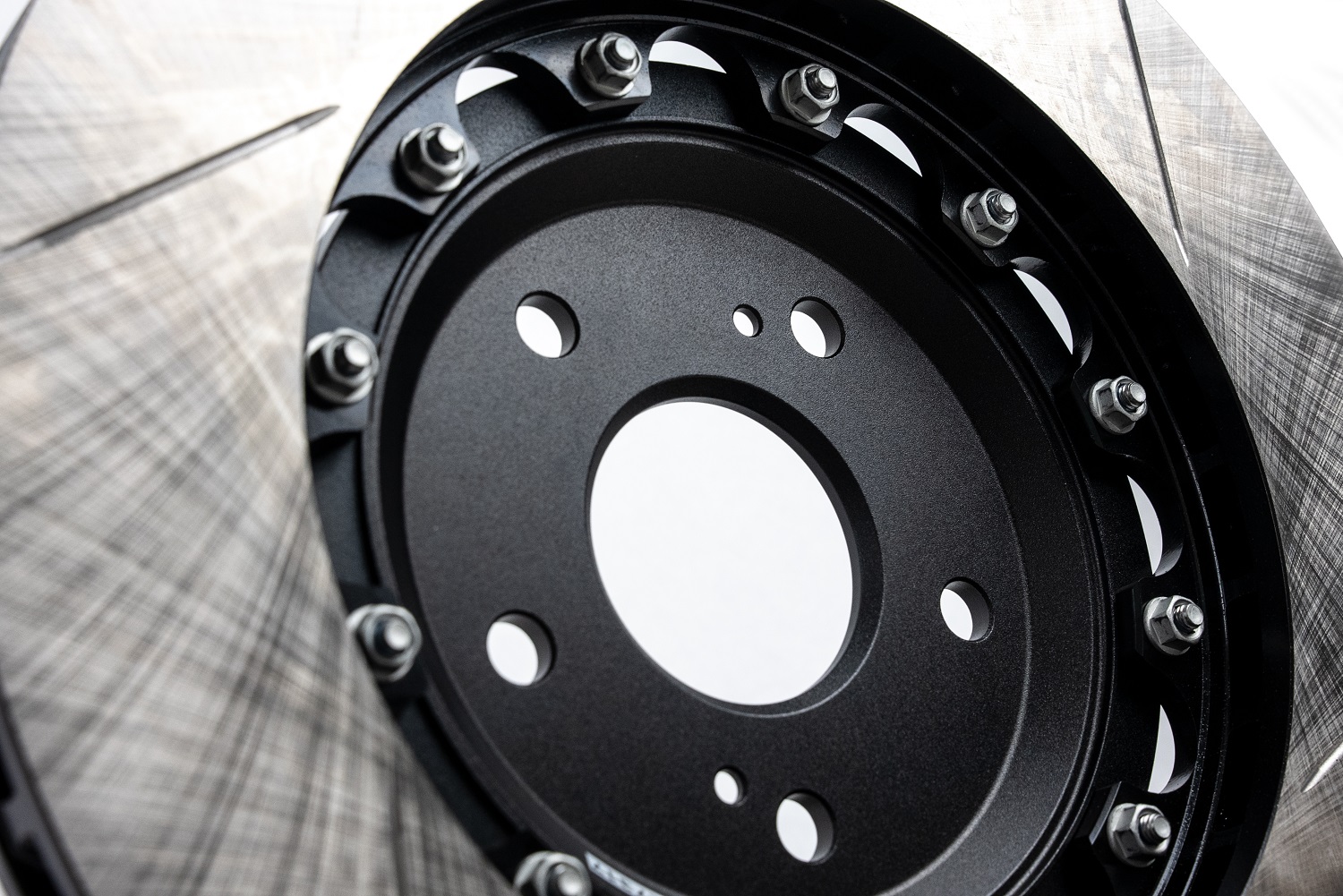 Several key areas of the 27WON Caliper were looked at and upgraded over the OEM caliper to both decrease weight and increase performance. One of those many design features is the use of a staggered 4-piston design. When the driver applies the brakes, the rotating disc is acted upon by the brake pads which in turn push against the disc under hydraulic pressure. When you are digging into the pedal, the leading edge of the pads and calipers (where the rotor first enters the caliper) is doing most of the work. So, in this case, the forward leading pistons do more work than the rear backward ones. As a result, it is possible over time to create tapered wear on your pads.
To counter this and give you extended pad life and a firm pedal a staggered piston design is used. The two forward pistons are smaller than the two rearward pistons. This setup balances the clamping forces across your caliper and makes for more even stopping power.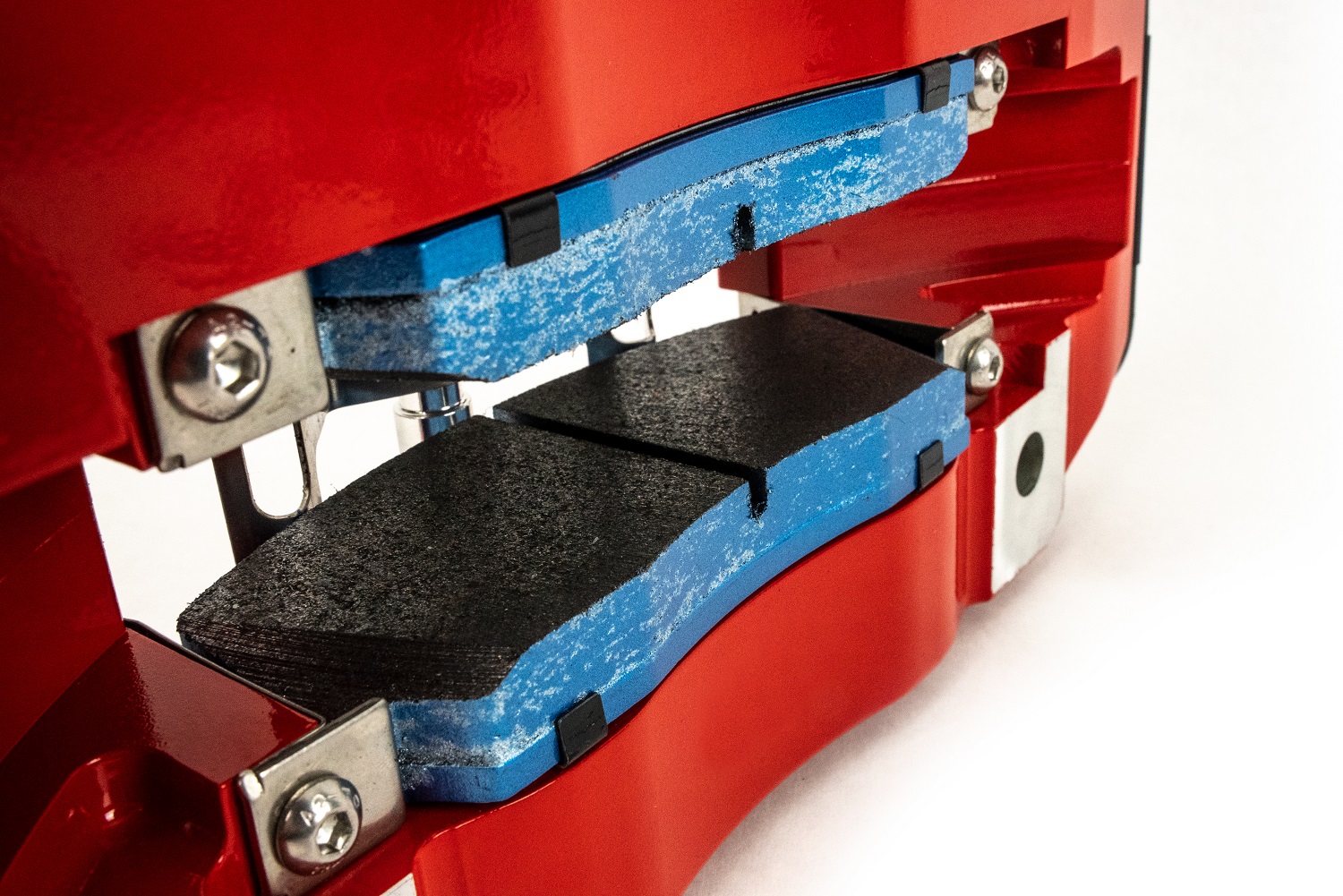 A complete package is delivered in every kit. Application-specific black Zinc brackets, class 12.9 hardware to mount it all, crush washers with banjo bolts, and even some touch-up paint for good measure.
Rounding the kit off are a a pair of DOT-approved Stainless steel brake lines to replace the OEM rubber hoses. SS lines don't flex under high pressure like the OEM lines do and are also more durable. This means they will engage the brake pedal faster and the special coating on the lines makes them stronger against the elements so less likely to wear from road debris.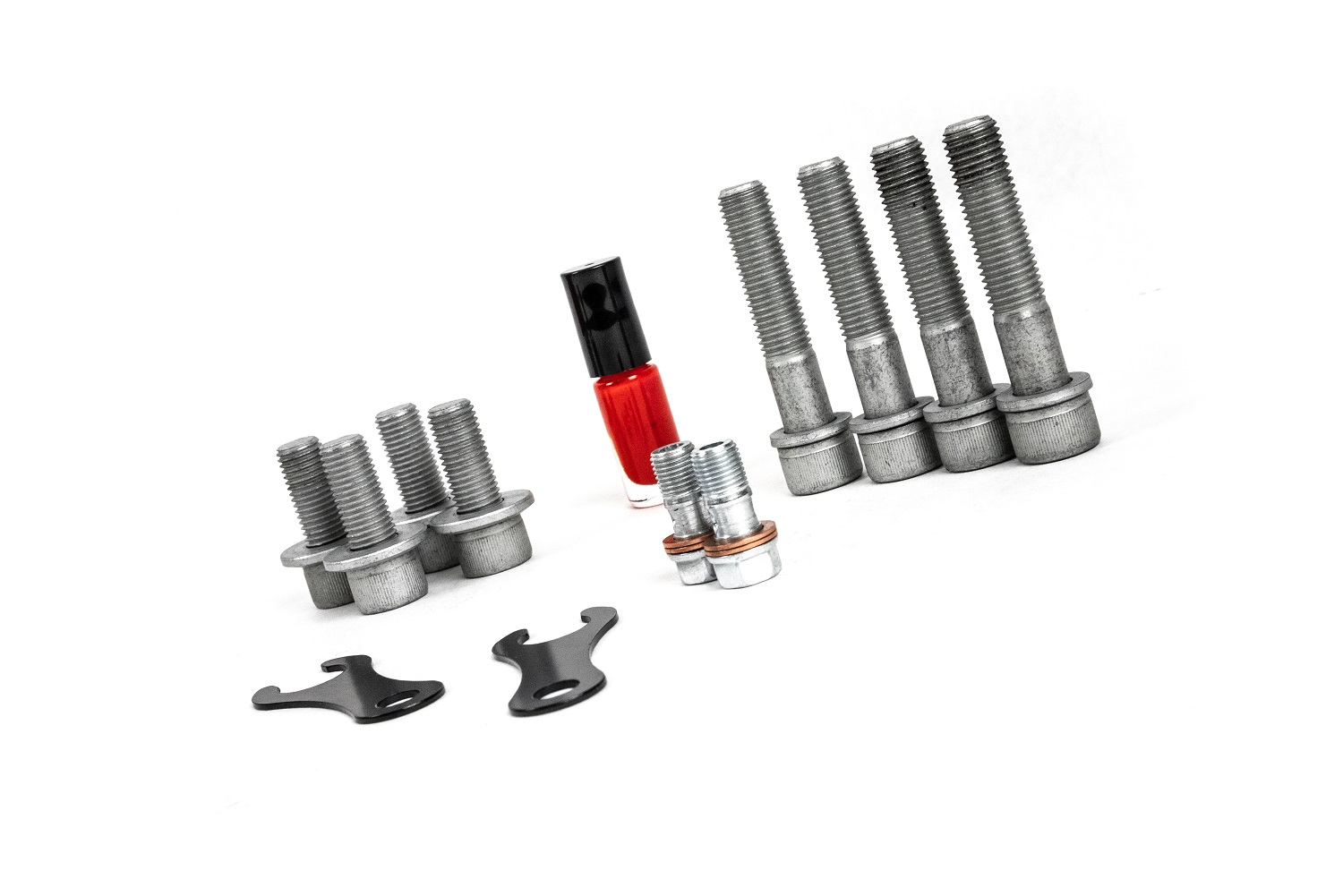 Shorter stopping distance and reduced weight is a winning combination and the 11th gen BBK from 27WON does just that. Check out how we shaved off over 6lbs off the OEM system.
Si OE caliper per corner

 

= 12.5 lbs
Si OE rotor per corner

 

= 18.2 lbs
Si complete braking system

 

= 65.0 lbs
27WON caliper per corner

 

= 11.8 lbs
27WON rotor per corner

 

= 17.5 lbs
27WON complete braking system

 

= 58.6 lbs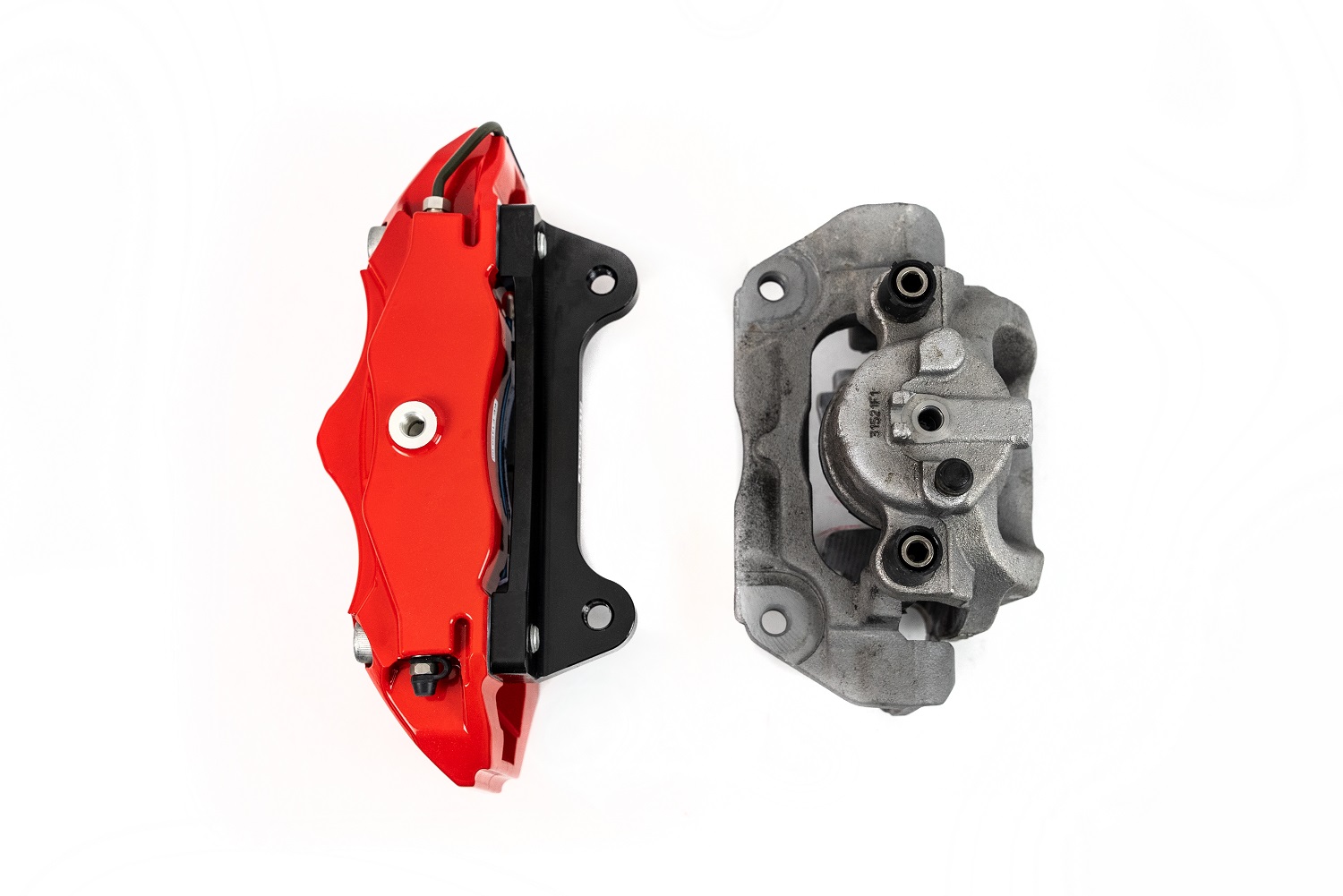 Material selection is key in designing a high-performance brake system. We want to use materials that are as light as can be while still being economically priced, but we also don't want to give up on strength and thermal mass. Thermal Mass is the ability of components to absorb, store, and release heat. This is super important in a braking system as we are converting rotational energy into thermal energy and that creates a lot of heat. We want to make sure we can reject that heat as quickly as we can as to not hinder braking performance and to make sure our brake fluid does not boil over.
Forged Aluminum calipers and stainless steel pistons are used due to their low thermal conductivity while maintaining a low weight. With this key choice of materials, the 27WON BBK can perform better for longer than that of the OEM system.
Be sure to click, download, and confirm the wheel fitment guide to ensure a smooth and trouble free install of your new BBK.
Share
View full details
Must have upgrade!
My biggest complaint with the Integra was the lack of bite when braking. The 27Won BBK fixes that. Super stiff pedal feel and strong braking power - it makes my EBC Slotted Rotors/EBC Yellow Pads on my 10th Gen Civic feel like a joke. Highly recommended for any build whether it's street or track. They look awesome behind the wheel too.