Unity Performance is the exclusive Canadian Dealer for all 27WON Performance Products in Canada! US folks, please continue to purchase through 27WON directly.
_______
Fits:
All 2016 - 2021 Honda Civic 1.5T engine trims, including Si Coupe & Sedan.
_______
In modern engines like those found in the 10th generation Honda Civic the turbocharger is the heart and breath of power and performance.

The turbocharger is a sort of bottleneck in the engine in which all air must enter and exit. Therefore, a performance turbocharger is one of the most potent upgrades you can make for your Honda Civic SI or base model. 27WON have removed the guesswork, fab work, and pain of a custom turbo kit and created a performance turbocharger that installs and fits like OE, but performs far above.

Check out the video below to see the W1 Performance Turbocharger for the 2016+ Honda Civic REDEFINING THE AFTERMARKET.
Specifically designed to fit like the original Honda (OE) turbocharger, the W1 Turbo Kit works with any and all performance parts designed for fitment on the OE turbo. Easy installation and no need to discard or modify the supporting performance parts you've already invested in.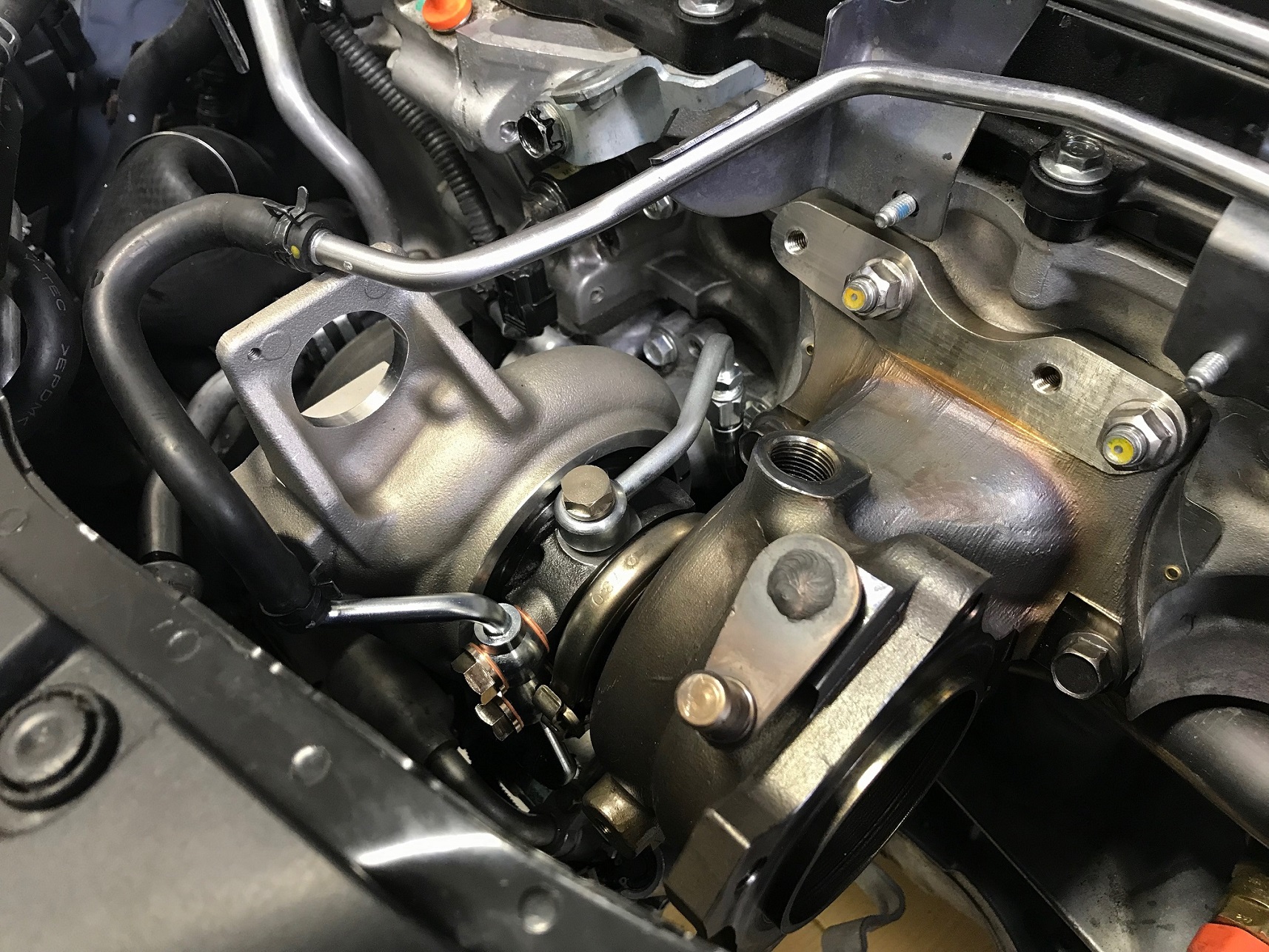 Showing a true drop-in comparison, we see an un-tuned power increase of +18wHP and wTQ carrying strong to redline. Following this, a tune optimized for the W1 Turbo nets a total of +42wHP.

Carrying power to redline was the #1 goal for the W1 turbo without significantly effecting low end torque. With this new power curve, peak torque hits 500rpm later and horsepower carries to redline providing a total 500rpm extra engine RPM past the OE 6500rpm redline.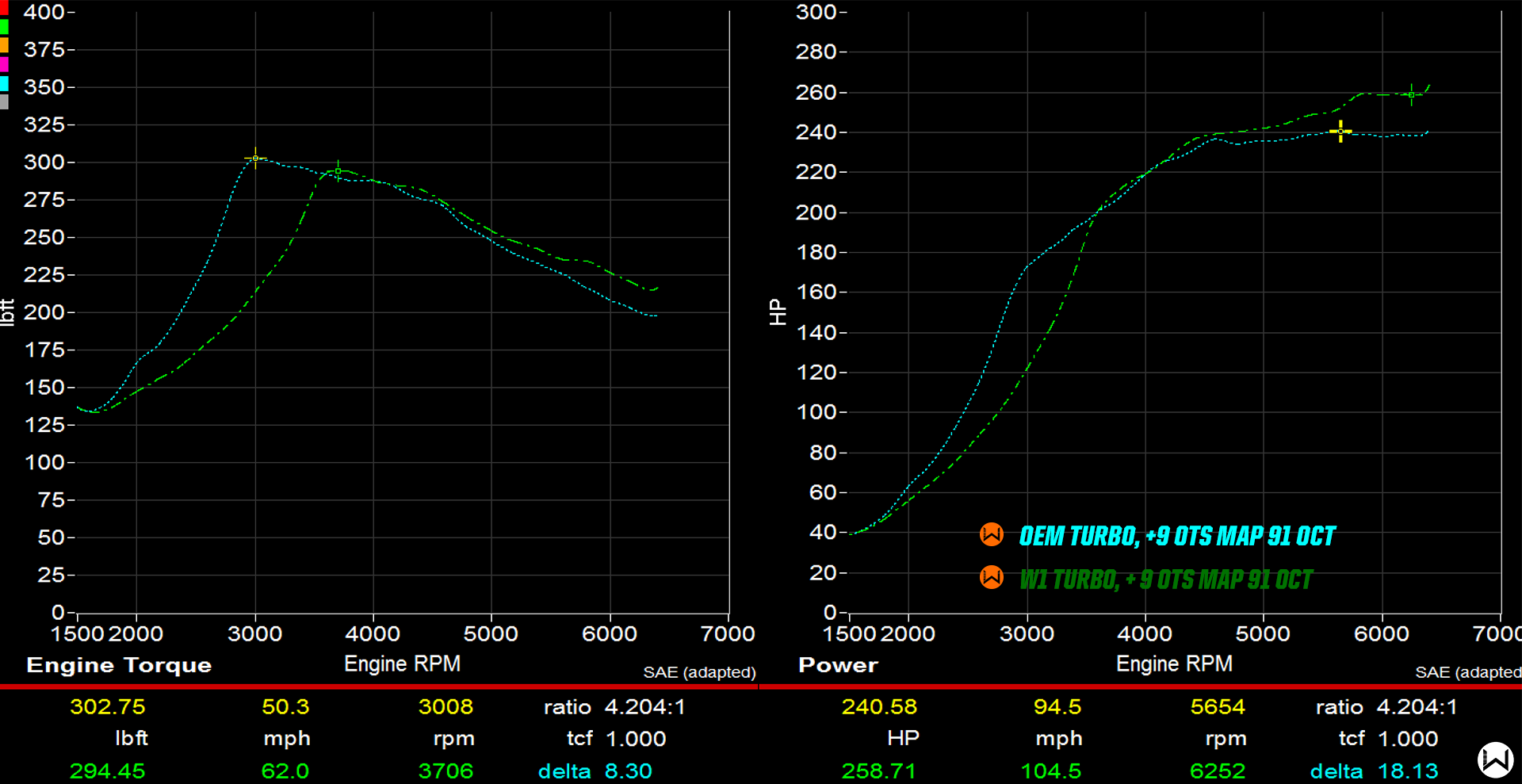 For stock block cars moving the peak torque higher in the RPM range helps reduce the chance of catastrophic engine failure due to excessive force on the connecting rods and pistons.
Redefining doesn't stop at the turbo itself. Each 27WON Turbocharger comes with all the necessary oil and coolant lines, hardware, and everything else required for installation. No need to worry about runs to the local parts store to get this turbo installed. This is a complete "Drop-In" turbocharger kit. We know the OE downpipe to turbo studs are a real pain in the A** so we are including new studs and crimp nuts for easy installation. You are getting the full package and nothing less.